Board Certified Family Law Specialist Matt Arnold answers the question: "What happens when a person's income is not guaranteed and fluctuates from year to year".
Everyone knows it can be contentious trying to reach a mutually agreeable divorce settlement. The parties often have completely opposite interests and view the divorce division of assets as a zero sum game. Given this competition over finite resources, it isn't surprising to see couples bickering over even minor assets, making sure in each case that they are getting their fair share.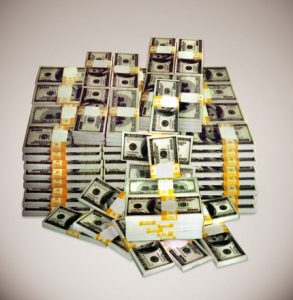 In most cases involving the division of assets we're talking about things like bank accounts or retirement funds. But what if instead you have been awarded millions for a prior wrongful conviction? Can this settlement be deemed a marital asset worthy of division? Or is instead a personal asset that belongs only to the person who suffered the wrongful incarceration? A recent case in Illinois grappled with precisely this issue. To find out more, keep reading.
A former inmate from Illinois, Juan Rivera, was convicted back in 1992 for the rape and murder of an 11-year-old girl. He then spent two decades behind bars for a crime, it was later proved, he did not commit. After successfully challenging his conviction, he was able to get a DNA test which exonerated him, setting up a future wrongful conviction claim. Eventually, the city and police department chose to settle the wrongful conviction issue, agreeing to pay $20 million. After taxes and attorney fees were taken out, Juan was left with a little more than $11 million.
The family law facet of this case involves Melissa Sanders-Rivera, Juan's wife who he met while in prison. The two married in 2000 and Melissa believed in his innocence all along. She said that his case prompted her to take an interest in the legal field and she volunteered her time to work on securing his freedom. While he was in prison, she spent countless hours writing and visiting, serving as his only real emotional support during an obviously trying time. The two eventually filed for divorce in 2014, a few years after his release.
Melissa claims that given that the wrongful conviction claim arose during the course of their marriage she ought to receive a share of the proceeds. Juan argues that the claim should not be deemed marital property because the case actually originated in 1992, when the actual wrongful conviction occurred. This was long before the couple met and married and should exclude Melissa from any share of the settlement.
The case eventually made its way before the Illinois Court of Appeals, which ruled that the settlement should be deemed marital property. The Court found that because the lawsuit was filed in 2011, while the couple was married, any award or settlement related to the case should be deemed marital property and subject to equitable division between the parties. Just because the Court said the settlement is subject to equitable division does not necessarily mean that Melissa will get to walk away with half. Exactly what share she receives will be decided separately and a judge will need to weigh various factors when deciding the complicated question.
If you find yourself facing a complicated family law matter, then you need the help of experienced family-law attorneys in Charlotte, North Carolina who can help guide you through the often confusing process of divorce. Please contact Arnold & Smith, PLLC today at (704) 370-2828 or find additional resources here.
About the Author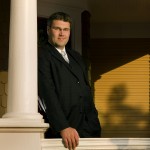 Matthew Arnold is a Managing Member of Arnold & Smith, PLLC, where he focuses on the areas of family law, divorce, child custody, child support, alimony and equitable distribution.
Mr. Arnold was raised in Charlotte, where he graduated from Providence Senior High School. He attended Belmont Abbey College, where he graduated cum laude, before attending law school at the University of North Carolina at Chapel Hill on a full academic scholarship.
A certified Family-Law Specialist, Mr. Arnold is admitted to practice in all state and administrative courts in North Carolina, before the United States District Court for the Western District of North Carolina, and before the Fourth Circuit Court of Appeals in Richmond, Virginia.
In his free time, Mr. Arnold enjoys golfing and spending time with his wife and three children.
Source:
http://www.streetwisejournal.com/exonerated-mans-20-million-settlement-considered-marital-property-divorce/
Image Credit:
http://www.freeimages.com/photo/the-stack-1427073
See Our Related Video from our YouTube channel:
https://www.youtube.com/user/ArnoldSmithPLLC?feature=watch
See Our Related Blog Posts: