Family Law Specialist Matt Arnold answers the question: "How Can I protect myself from my spouses spending habits?"
A bedside marriage ceremony conducted one day before the husband's death is valid, the North Carolina Court of Appeals ruled this June—even though the couple never obtained a marriage license, and the pastor officiating for the ceremony only intended the rites to be religiously symbolic.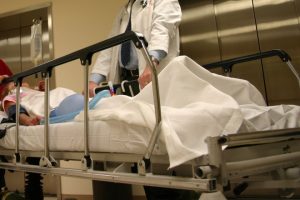 The ruling may be surprising to some. Despite all the evolution in family law in the couple of years, the marriage license requirement is one of the things under the law that has stayed the same. So how is this possible?
An explanation of the case's background will provide some context to this issue.
The reconciled divorcees
Richard Peacock had two (2) children from a prior marriage, Rachel and Eric, when he first married Bernadine back in 1993. After marrying, Richard and Bernadine had several children together, two (2) of whom were still living at the time this case reached the courts: Richard II and Kristen.
Richard and Bernadine divorced in 2007, only to reconcile years later. (It's rare, but it does happen!)  Bernadine moved back into Richard's house in July of 2012. The couple began attending a local church, and established a friendship with the pastor, Rev. Dena. The reverend had first assumed Richard and Bernadine were married, but they explained the situation and informed her that they intended to remarry each other. They had never set a solid date, but told the pastor that they would give her a call to discuss her presiding over their second wedding.
However, Richard had chronic medical issues, and had to be hospitalized in November of 2013. Bernadine had cared for him at home and continued to do so once Richard went to the hospital. After discussing the matter bedside, the former husband and wife decided to solemnize their relationship once again. But this time, there would be no reception hall, no white dress—with Richard's health failing, they needed to complete the ceremony while Richard was still in the hospital.
Rev. Dena agreed to officiate for the December ceremony at their request.
Rev. Dena had been ordained as a pastor for 22 years, and had performed many marriage ceremonies throughout that time. She testified in court that she performed the same ceremony for Richard and Bernadine that she regularly performs at weddings.
However, Rev. Dena also testified that she was under the impression that the ceremony was symbolic in nature because the couple had not obtained a marriage license beforehand. She was happy to perform the vows for the two members of her congregation, but said that she was not there as a representative of the state. The reverend says she also told Richard and Bernadine that the ceremony was not legally binding.
The next day, Richard died.
Estate issues
Richard had never executed a will, which is the reason this case went to court in the first place.
Rachel, Richard's daughter from his first marriage, filed a petition to act as executor of her father's estate four (4) months after his death. She listed herself and Richard's other children as his only heirs. Six (6) months after that, Bernadine asked the court for a determination of heirs and that she, as Richard's wife, be included as such.
The lower court ruled in Rachel's favor, holding that the December 2013 ceremony had been symbolic, not legal. Bernadine was not eligible to the surviving spouse's share, a spousal allowance or any other interest from Richard's estate.
Bernadine appealed. The Court, examining the case's facts against the law in North Carolina, found that the hospital ceremony, performed as it was on Richard's deathbed, did meet the state's requirements for a legally binding marriage.
Bernadine and Richard had both been legally single, i.e. free to marry at the time of the ceremony. They had seriously and plainly expressed their intent to become husband in wife in each other's presence, and in front of a minister authorized to conduct such ceremonies. The minister had declared them husband and wife at the end.
North Carolina law also includes a stipulation that the official solemnizing the marriage not perform a marriage ceremony until he or she receives the couple's marriage license signed by the county register of deeds. Violating this law is actually a Class 1 misdemeanor.
However, the North Carolina Supreme Court has also made it clear since the 1920s that even though the officiant may face criminal prosecution for presiding over such a marriage, the lack of a valid license does not invalidate the ceremony or resulting marriage.
Even though it was unclear whether Bernadine and Richard thought the ceremony was religious or symbolic instead of legal, the appeals court held that this did not matter. Nor did the intent of Rev. Dena.
There is no word on whether Rev. Dena is being prosecuted for performing the ceremony without a marriage license, but it may come as some comfort for Bernadine that her second marriage to Richard is recognized in the eyes of the State.
Of course, for those considering marriage and/or an estate plan, crossing your T's and dotting the I's is the safest bet. Fighting to prove that their marriage was legal is the likely the last thing a widower wants to face.
If you find yourself facing a complicated family law matter, then you need the help of experienced family-law attorneys in Charlotte, North Carolina who can help guide you through the often confusing process of divorce. Please contact Arnold & Smith, PLLC today at (704) 370-2828 or find additional resources here.
About the Author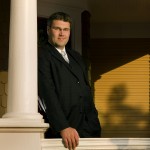 Matthew Arnold is a Managing Member of Arnold & Smith, PLLC, where he focuses on the areas of family law, divorce, child custody, child support, alimony and equitable distribution.
Mr. Arnold was raised in Charlotte, where he graduated from Providence Senior High School. He attended Belmont Abbey College, where he graduated cum laude, before attending law school at the University of North Carolina at Chapel Hill on a full academic scholarship.
A certified Family-Law Specialist, Mr. Arnold is admitted to practice in all state and administrative courts in North Carolina, before the United States District Court for the Western District of North Carolina, and before the Fourth Circuit Court of Appeals in Richmond, Virginia.
In his free time, Mr. Arnold enjoys golfing and spending time with his wife and three children.
Source:
http://caselaw.findlaw.com/nc-court-of-appeals/1739059.html
Image Credit:
http://www.freeimages.com/photo/hospital-13-1518181
See Our Related Video from our YouTube channel:
https://www.youtube.com/user/ArnoldSmithPLLC?feature=watch
See Our Related Blog Posts: