Board Certified Family Law Specialist Matt Arnold answers the question: "Does adultery affect my divorce case?"
Everyone knows there are lots of reasons why a marriage might come to an end. Money problems, infidelity, health issues, disagreements about how to raise the kids, career stress, you name it. Though there are lots of causes, most people choose the lower conflict no-fault route when seeking their divorce. Even if a partner cheated on the other, most people filing prefer to avoid the mess of accusing the other party of misdeeds and instead say that the marriage ended due to no one's fault. Though most people may prefer the quieter approach, some occasionally like to name names.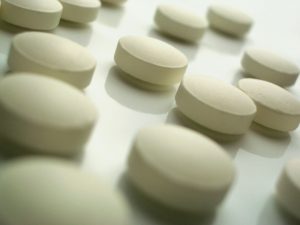 A recently published court decision out of Mississippi is among the first of its kind in the U.S. in that it recognizes that giving a spouse herpes can serve as sufficient legal basis for a divorce. The case involved the divorce of Gene and Rebecca Farris. The two were married back in 2006 and separated in 2012. Both had been previously married. According to Rebecca, she contracted herpes at some point in the marriage and her former husband admitted that he had been the person to give it to her, something he only revealed after she told him of her diagnosis.
Rebecca says that the two engaged in unprotected sex throughout their marriage and that each instance marked a separate instance of Gene committing a continuous and systematic cruel act. After investigating, Rebecca discovered that while Gene had never officially gotten tested, he had been told years before marrying Rebecca that his first wife had contracted herpes. He was thus aware that he was likely infected yet failed to disclose this information to his new wife.
Rebecca argued this lie by omission amounted to serious fault and warranted divorce under Mississippi's cruel and inhuman treatment law. Gene, for his part, disputed this characterization. He argued that there was no scientific proof that he was the person who gave her herpes, even if it was likely. He also argued that there was no reason why her contracting the disease made it impossible for their marriage to continue.
The judges hearing the case were unmoved by Gene's arguments and decided that his behavior amounted to habitual cruel and inhuman treatment under the Mississippi statute. The appeals court panel found that exposing one's spouse to an STD, repeatedly, is a form of inhuman treatment and that Gene's own testimony corroborates Rebecca's claim. Gene's admission that his first wife told him that she had herpes was seen as the smoking gun. Despite having this important information, Gene never bothered to share it with his wife. He remained silent until Rebecca came to him and told him that she had contracted the disease.
In Mississippi, the law says that for a person to get a divorce based on cruel and inhuman treatment, he or she must prove that conduct occurred which endangers life, limb or health and is so unnatural or infamous that it renders the marriage untenable to the other spouse, making it impossible to continue on as man and wife. This is an incredibly high bar to clear, so high in fact that the appeals court confirmed that there are no published cases in Mississippi affirming a finding of habitual cruel and inhuman treatment based on exposure to an STD. There was one case in 2004 that dealt with a similar issue, but in that case the court sided with the husband, noting that the wife married him believing he had infected her with herpes. Given this fully informed decision, the court said the woman could not now claim that the infection was grounds for divorce. In this case, there was no such warning and her decision to divorce was deemed legitimate.
If you find yourself facing a complicated family law matter, then you need the help of experienced family-law attorneys in Charlotte, North Carolina who can help guide you through the often confusing process of divorce. Please contact Arnold & Smith, PLLC today at (704) 370-2828 or find additional resources here.
About the Author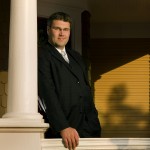 Matthew Arnold is a Managing Member of Arnold & Smith, PLLC, where he focuses on the areas of family law, divorce, child custody, child support, alimony and equitable distribution.
Mr. Arnold was raised in Charlotte, where he graduated from Providence Senior High School. He attended Belmont Abbey College, where he graduated cum laude, before attending law school at the University of North Carolina at Chapel Hill on a full academic scholarship.
A certified Family-Law Specialist, Mr. Arnold is admitted to practice in all state and administrative courts in North Carolina, before the United States District Court for the Western District of North Carolina, and before the Fourth Circuit Court of Appeals in Richmond, Virginia.
In his free time, Mr. Arnold enjoys golfing and spending time with his wife and three children.
Source:
http://www.courthousenews.com/2016/10/18/appeals-court-oks-divorce-for-herpes.htm
Image Credit:
http://www.freeimages.com/photo/pills-1540566
See Our Related Video from our YouTube channel:
https://www.youtube.com/user/ArnoldSmithPLLC?feature=watch
See Our Related Blog Posts: