Board Certified Family Law Specialist Matt Arnold answers the question: " Is there some property that the judge cannot divide?"
Divorce is tough for almost everyone, but the Stephensons are having a particularly long and tumultuous time of it—with an emphasis on long. The multimillionaire founder of private hospital network Cancer Treatment Centers of America and his wife are now in their seventh year of divorce court and have finally reached the trial stage after failing to reach a settlement privately.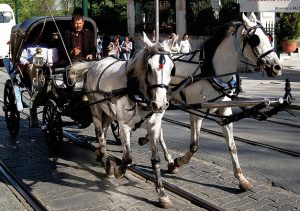 The case is an excellent example of how much more complicated a divorce can get the more assets one or both of you have—and how in-depth the personal questioning can get if you go to trial. Thus far the ongoing trial has dug into Richard Stephenson's personal and financial life in great detail, as well as his political activity and ties to a group closely affiliated with the Tea Party movement.
During the first week of trial, Alicia Stephenson's attorney called in a parade of witnesses to testify about the mansions, private jets and lavish lifestyle Alicia enjoyed throughout the marriage. They were seeking to show the nature of the no-limits lifestyle the two lived together and argue Alicia is entitled to maintain that lifestyle though the marriage is—finally—almost officially over. She is asking for $400,000 net (i.e. before taxes) per month in alimony.
Richard was required to testify that on one of his first dates with Alicia, they went to the Super Bowl on his private jet. When he proposed, he did it with a 10-carat diamond engagement ring. At one point the couple, their daughter and a nanny took a 10-month family trip around the world and visited all seven (7) continents. The former couple owed 10 horse-drawn carriages.
The couple had executed a prenuptial agreement that specified that their individual property would remain separate after marriage—the assets each had in his or her own name prior to marrying remains their own. However, the prenup did not set an amount for alimony, stipulating that if the marriage lasted for longer than seven (7) years—which it did—and the two could not agree upon a monthly amount in private settlement, they would leave it to the court's determination.
In order for a court to make that sort of determination, it has to do some digging. One of the factors that goes into its overall determination is whether there is a certain level of lifestyle to which the more dependent spouse became accustomed throughout the marriage, particularly if they sacrificed their own career for the earning spouse.
Relevant to, but not determinative of, the alimony inquiry is the supporting spouse's ability to pay what the dependent spouse is asking the court to order. Richard admitted during questioning that he is financially able to pay the requested $400,000 monthly amount, but the judge reminded Alicia's attorneys that this fact by itself does not mean that the court will find she is entitled to it.
Alicia's attorneys have asserted that since the couple's separation, Richard has spent money from their shared accounts on philanthropy, real estate investments, and home renovations he shelled out for before his 2014 commitment ceremony with the woman he legally married this June.
Also up for questioning was the size and cost of his new wife's engagement ring and other jewels, as well as Richard's recent acquisition of three (3) yachts, several personal watercrafts and a yacht.
If you find yourself facing a complicated family law matter, then you need the help of experienced family-law attorneys in Charlotte, North Carolina who can help guide you through the often confusing process of divorce. Please contact Arnold & Smith, PLLC today at (704) 370-2828 or find additional resources here.
About the Author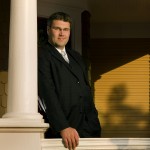 Matthew Arnold is a Managing Member of Arnold & Smith, PLLC, where he focuses on the areas of family law, divorce, child custody, child support, alimony and equitable distribution.
Mr. Arnold was raised in Charlotte, where he graduated from Providence Senior High School. He attended Belmont Abbey College, where he graduated cum laude, before attending law school at the University of North Carolina at Chapel Hill on a full academic scholarship.
A certified Family-Law Specialist, Mr. Arnold is admitted to practice in all state and administrative courts in North Carolina, before the United States District Court for the Western District of North Carolina, and before the Fourth Circuit Court of Appeals in Richmond, Virginia.
In his free time, Mr. Arnold enjoys golfing and spending time with his wife and three children.
Source:
http://www.chicagotribune.com/news/local/breaking/ct-cancer-treatment-center-founder-divorce-met-1025-20161025-story.html
http://www.chicagotribune.com/news/local/breaking/ct-cancer-treatment-center-divorce-freedomworks-met-20161028-story.html
Image Credit:
http://www.freeimages.com/photo/phaeton-1314039
See Our Related Video from our YouTube channel:
https://www.youtube.com/user/ArnoldSmithPLLC?feature=watch
See Our Related Blog Posts: