Family Law Specialist Matt Arnold answers the question: "How Can I protect myself from my spouses spending habits?"
If you're preparing for a North Carolina divorce, you likely know to take your house, cars, bank accounts and retirement funds into consideration before dividing assets. These are the kinds of things that everyone thinks about when they think of property. They're tangible and easy to identify. While it's crucial that these easier items be accounted for, it's just as important to remember those more complicated bits of property, including intellectual property, as they can end up being very valuable down the road and can provide important income to fund your future.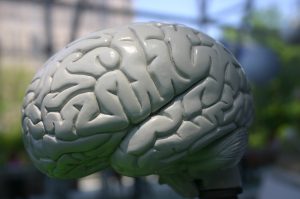 First things first, what is intellectual property? Intellectual property is an umbrella phrase that refers to those items that are intangible, meaning cannot be physically held. Examples including things like patents, software, trademarks, copyrights and trade secrets. Though you might not be able to go pick up a copyright at the mall, it doesn't mean it isn't valuable, in fact, it could be quite valuable and worth insisting on a fair division.
One of the first things that are special and thus tricky about intellectual property is that it can be very difficult to value. Valuation isn't usually a problem with more common items of property. For instance, if you've got a painting or a car, you can very quickly determine the value by trying to put it up for sale. Bank accounts and retirement funds are even easier, just look at the balance. For intellectual property, the work can be much more involved as the value is often open to interpretation.
So how is intellectual valued in a divorce? If it's a copyright or trademark and produces income through royalties, these will typically be taken into account when determining a value. If there is no income directly tied to the intellectual property, then an expert will almost surely need to be involved in the valuation process. The expert will take into consideration a range of factors, such as the extent of ownership, the length of time the intellectual property remains valid and potential future value associated with the property. The expert will then arrive at a fair market value of the intellectual property and this value will then need to be divided among the parties.
Beyond valuations, another important consideration that applies to intellectual property as much as it does any other form of property is the timeline of when it was acquired. If the intellectual property was acquired prior to marriage, it could be deemed separate property and thus not subject to equitable division during the divorce. However, if the money derived from the intellectual property was used during the course of the marriage and relied on by both parties as a source of income, then that money may be seen as a joint asset. If the intellectual property was acquired during the marriage, like other forms of property, it too is likely to be seen as a marital asset and subject to normal property division rules.
What kind of division occurs may depend on the asset and its value, especially if its value is ongoing. Rather than take a lump sum payment for the value of the intellectual property, it may make more sense to take annual payments. For instance, if a software payment was recently issued and experts believe royalties will increase exponentially in the coming years, you could lose out on a substantial sum by agreeing to a small lump sum.
If you find yourself facing a complicated family law matter, then you need the help of experienced family-law attorneys in Charlotte, North Carolina who can help guide you through the often confusing process of divorce. Please contact Arnold & Smith, PLLC today at (704) 370-2828 or find additional resources here.
About the Author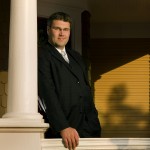 Matthew Arnold is a Managing Member of Arnold & Smith, PLLC, where he focuses on the areas of family law, divorce, child custody, child support, alimony and equitable distribution.
Mr. Arnold was raised in Charlotte, where he graduated from Providence Senior High School. He attended Belmont Abbey College, where he graduated cum laude, before attending law school at the University of North Carolina at Chapel Hill on a full academic scholarship.
A certified Family-Law Specialist, Mr. Arnold is admitted to practice in all state and administrative courts in North Carolina, before the United States District Court for the Western District of North Carolina, and before the Fourth Circuit Court of Appeals in Richmond, Virginia.
In his free time, Mr. Arnold enjoys golfing and spending time with his wife and three children.
Source:
http://www.bizjournals.com/bizjournals/how-to/funding/2016/05/divorce-value-of-intellectual-property.html
Image Credit:
http://www.freeimages.com/photo/brains-1426619
See Our Related Video from our YouTube channel:
https://www.youtube.com/user/ArnoldSmithPLLC?feature=watch
See Our Related Blog Posts: