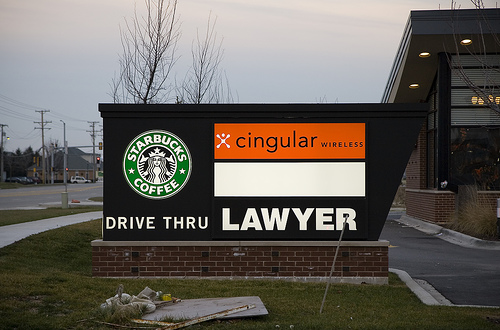 Charlotte Divorce Lawyer Blog is exploring five Divorce Financial Tips which are outlined in an article on Yahoo.com entitled Getting a Divorce? 5 Ways to Ensure It's Not a Financial Disaster. This final tip has more to do with one's state of mind than it does with acts to be taken or avoided. Here it is suggested that the spouse have a mindset of fairness. Granted, what is, and is not, fair is often in the eye of the beholder.
But, the article points out that a willingness to compromise and the ability to settle things privately and out of Court can help you to avoid thousands of dollars in legal fees. Even if you can find a "Drive Thru Lawyer," legal fees are typically pretty expensive.

When pressed, most people would say that they would prefer to settle things "amicably" and out of Court. The problem with this strategy can be that it takes two to tango. Typically, when an impasse is reached, both parties think they are being fair. Again, fairness is often in the eye of the beholder. The other problem can be that parties will sometimes spend the same amounts of money working through a settlement negotation, and go through the same financial processing and disclosures, and may not reach a deal. At least, when in litigation, the parties spend the money and go through the financial sausage grinder, they are assured a resolution by a Judge if they are unable to settle things on their own. As with most things, there are two sides to this coin.
Please contact us if you would like to speak with a Charlotte family law attorney.