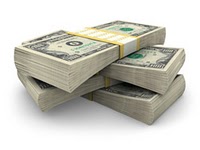 Charlotte Divorce Lawyer Blog will review five tips from a recent article on Yahoo.com entitled Getting a Divorce? 5 Ways to Ensure It's Not a Financial Disaster. While mostly common sense, these tips can provide a good start for a discussion with your spouse and your lawyer about how to avoid the financial ruin which can result from a divorce.

Careful financial planning, discipline and avoiding making important decisions based on emotion can all help to avoid or reduce financial harm caused by divorce.
If you would like to speak with a Charlotte Divorce Lawyer, please contact us to set up an appointment.