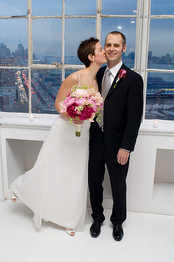 According to a report by Reuters ('Til 2013 do us part? Mexico mulls 2-year marriage), legislators in Mexico City are considering the concept of temporary marriage licenses. The new law would allow the couple to, on the front end, decide on how long their marriage would be. The minimum duration of of a marriage contract would be for two years – renewable upon the election of the couple. The couple would also decide, on the front end, how children and property would be handled if the contract is not renewed.
Divorce rates in Mexico City are much higher than in other parts of the country. In Mexico City, approximately half of the marriages end in divorce – often within the first two years.

Not surprisingly, the Catholic Church is opposing this proposed change. This position is important because Mexico is the country with the second largest population of Catholics (after Brazil).
Thank you for visiting Charlotte Divorce Lawyer Blog. Please contact us if you are looking for a Charlotte child custody lawyer.