Charlotte Divorce Lawyer Matt Arnold answers the question "What rules are there for Father's Right in NC?"
A Canadian couple recently grabbed headlines after snapping and sharing what has since been dubbed a "divorce selfie". The picture, of the two smiling together outside a courthouse, was meant to serve as a reminder to others that divorce does not have to be terrible and can be done with grace and kindness, sparing each other and the children in the process.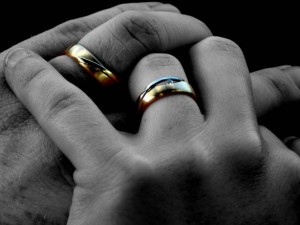 The couple, Shannon and Chris Neuman, took a picture together outside of a Calgary courthouse after their divorce was finalized. It has since been shared 27,000 times. The couple said in a comment attached to the photo that they weren't celebrating the divorce, but the way they chose to handle the divorce. Shannon put it best, saying, "We're smiling because… we have respectfully, thoughtfully and honourably ended our marriage in a way that will allow us to go forward as parenting partners for our children."
Though both have admitted to being devastated that the marriage itself was unable to endure forever, that does not mean their obligations to each other and to their children end. Instead, they had to show the children that they never needed to choose between parents or worry about where to spend holidays or school events. Instead, the two say they'll be standing side by side, working together as parents for their kids.
Shannon and Chris ended the message by calling others to follow their lead. Those parents that want to shield their kids from the worst parts of divorce can do so by making choices to lower the temperature of the divorce, keeping your eye on the ultimate goal. As Shannon wrote, you have to "love your kids more than you hate/distrust/dislike your ex". Their hope is that others can put their children and their children's future ahead of petty grievances with their ex and cooperate in raising happy, healthy kids.
When you're in the midst of a North Carolina divorce, it can be hard to keep perspective. The financial worries, custody, moving and the emotional turmoil of ending a marriage take a terrible toll. It's hard to keep your eye on the goal both you and your former spouse have in common: raising your kids. The best way to do this is to periodically check in with yourself and, if possible, your former spouse. When things start to get heated, dial it back down. Breathe and ask yourself if the fight you are having or the impasse you've reached is really important. Ask whether it serves the broader goal of creating harmony in the lives of your children. If it doesn't, and if it isn't crucially important, it may be worth letting roll off your back. Fighting battles for the sake of fighting might result in short term victories, but creating such a toxic atmosphere for you and your children will mean everyone loses in the long run.
If you find yourself facing a complicated family law matter, then you need the help of experienced family-law attorneys in Charlotte, North Carolina who can help guide you through the often confusing process of divorce. Please contact Arnold & Smith, PLLC today at (704) 370-2828 or find additional resources here.
About the Author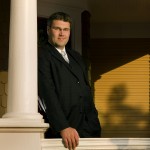 Matthew Arnold is a Managing Member of Arnold & Smith, PLLC, where he focuses on the areas of family law, divorce, child custody, child support, alimony and equitable distribution.
Mr. Arnold was raised in Charlotte, where he graduated from Providence Senior High School. He attended Belmont Abbey College, where he graduated cum laude, before attending law school at the University of North Carolina at Chapel Hill on a full academic scholarship.
A certified Family-Law Specialist, Mr. Arnold is admitted to practice in all state and administrative courts in North Carolina, before the United States District Court for the Western District of North Carolina, and before the Fourth Circuit Court of Appeals in Richmond, Virginia.
In his free time, Mr. Arnold enjoys golfing and spending time with his wife and three children.
Source: 
http://q13fox.com/2015/08/31/smiling-couples-divorce-selfie-is-a-reminder-divorce-doesnt-have-to-be-ugly/
Image Credit:
http://www.freeimages.com/photo/wedding-ring-1435725
See Our Related Video from our YouTube channel:
https://www.youtube.com/user/ArnoldSmithPLLC?feature=watch
See Our Related Blog Posts: