Charlotte Divorce Attorney Matthew R. Arnold of Arnold & Smith, PLLC answers the question "What does a "No-Fault' divorce mean in NC?"
It is exceptionally rare for a divorce settlement, once finalized, to be thrown out. But that's exactly what happened in the case of Terrence Howard, who convinced a California superior court judge to toss the settlement reached with Howard's second wife Michelle Ghent. That divorce was signed and finalized in 2012, making the decision all the more remarkable for reopening a divorce long since closed.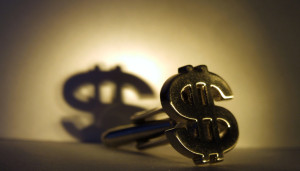 Experts say the recent challenge to the 2012 settlement came about for a few different reasons. First, Howard, though a famous actor, was said to be struggling financially for many reasons, one of which was the onerous terms of the 2012 settlement. Second, as part of that settlement Howard agreed to give Ghent a share of his future earnings. Howard is preparing for the second season premiere of his wildly popular Fox television show, Empire. It's believed that he will be given a large raise due to the popularity of the show and many believe he wanted to ensure that his second wife did not see any of that new money.
To get out from under the terms of the 2012 settlement, Howard had to convince a judge to toss out the agreement, no easy task. In California, and elsewhere, getting a divorce settlement reopened can be incredibly difficult and generally only happens when one party can demonstrate fraud or duress. In this case, Howard went with duress.
Howard's family law attorney laid out a detailed case showing how Ghent coerced Howard into signing the 2012 settlement despite its wildly one-sided terms. Howard played a voicemail from Ghent where she threatened to reveal damaging information about him publicly. Specifically, Ghent had threatened to sell nude videos of Howard, tell the media about Howard's repeated affairs and reveal that she had suffered physical abuse. To keep quiet, she demanded money, and lots of it. At one point Howard had a lawyer deliver $40,000 to Ghent to prevent her from leaking damaging information to the press.
The judge presiding over the case said that it was clear Howard had been coerced into signing the 2012 settlement. That being said, the judge made clear to explain that he had little personal sympathy for Howard. The judge described Howard as a bully who had likely treated his former wife badly. However, even bullies can be bullied.
Now that the settlement has been tossed from court, Howard and Ghent will have to re-litigate their divorce. Interestingly, in the time since he signed the settlement with Ghent, Howard has already married and divorced a third woman. The negotiations with Ghent will likely be tense given the bitterness of the recent lawsuit, but Howard is in a good position now that he is out from under under the financially crippling deal he previously agreed to.
If you find yourself facing a complicated family law matter, then you need the help of experienced family-law attorneys in Charlotte, North Carolina who can help guide you through the often confusing process of divorce. Please contact Arnold & Smith, PLLC today at (704) 370-2828 or find additional resources here.
About the Author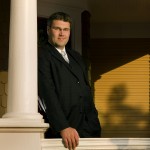 Matthew Arnold is a Managing Member of Arnold & Smith, PLLC, where he focuses on the areas of family law, divorce, child custody, child support, alimony and equitable distribution.
Mr. Arnold was raised in Charlotte, where he graduated from Providence Senior High School. He attended Belmont Abbey College, where he graduated cum laude, before attending law school at the University of North Carolina at Chapel Hill on a full academic scholarship.
A certified Family-Law Specialist, Mr. Arnold is admitted to practice in all state and administrative courts in North Carolina, before the United States District Court for the Western District of North Carolina, and before the Fourth Circuit Court of Appeals in Richmond, Virginia.
In his free time, Mr. Arnold enjoys golfing and spending time with his wife and three children.
Source: 
http://www.startribune.com/judge-set-to-rule-on-terrence-howard-divorce-settlement/322650601/
Image Credit:
http://www.freeimages.com/photo/shadow-dollar-sign-1239535
See Our Related Video from our YouTube channel:
https://www.youtube.com/user/ArnoldSmithPLLC?feature=watch
See Our Related Blog Posts: