Charlotte Divorce Attorney Matthew R. Arnold of Arnold & Smith, PLLC answers the question "What does a "No-Fault' divorce mean in NC?"
According to a recent report in the International Business Times, divorce rates in Italy have surged over the past year, especially among older Italians. What's responsible for the recent uptick in divorce? Mass infidelity? Social Upheaval? Bad food? Nope. The reason is a legal change in the separation time required before a petition for divorce can be signed off on by a judge.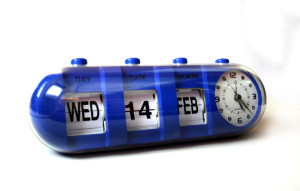 The rise is directly related to the passage of a law earlier this year that dramatically reduced the length of the divorce process. Previously, couples considering a divorce, even those interested in obtaining an uncontested divorce, were required to wait three years before moving forward. The mandatory separation period has since been lowered from three years to six months.
Experts says that the divorce rate for those couples older than age 65 has boomed as a result of the change, jumping from 13 percent of total divorce requests in 2010 to 20 percent today. The reason why older couples are especially eager to take advantage of the reduced waiting period is not entirely clear. Many believe that prior to the reduction in the separation period, older couples avoided filing for divorce, fearing that they may not live to see the conclusion of their case. Now that the waiting period has been shortened, the older couples are eager to start a new chapter in their lives and are more confident that the divorce can be wrapped up in time to build a new life post-divorce.
To get a sense of how much the numbers of changed, 500,000 separation and divorce requests were made in 2014, according to the Italian Academy of Matrimonial Lawyers. Since the new law took effect in April of this year, that number has already doubled.
What about in North Carolina?
Couples in North Carolina also have to pay attention to statutory separation requirements. Though three years would be unheard of in the U.S., there are many states (North Carolina included) where mandatory separation periods are longer than Italy's current six months.
Under North Carolina law, couples must be separated for one year before they are allowed to file for divorce. Courts have held that to meet this requirement couples must have lived separate and apart for a period of one year. Courts interpret this as requiring that the couple be both physically separate during this period as well as emotionally separate, with the intention of at least one person to cease matrimonial cohabitation.
What if during the separation you and your spouse attempt to reconcile, does this start your one-year separation period over? The law in North Carolina clearly says that isolated incidents of sexual contact between the parties will not be enough, on their own, to toll the statutory separation period. Only if the couple has resumed marital relations, meaning the husband and wife relationship can be shown to have been reestablished by a totality of the circumstances, will the separation period be tolled.
If you find yourself facing a complicated family law matter, then you need the help of experienced family-law attorneys in Charlotte, North Carolina who can help guide you through the often confusing process of divorce. Please contact Arnold & Smith, PLLC today at (704) 370-2828 or find additional resources here.
About the Author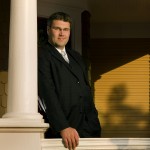 Matthew Arnold is a Managing Member of Arnold & Smith, PLLC, where he focuses on the areas of family law, divorce, child custody, child support, alimony and equitable distribution.
Mr. Arnold was raised in Charlotte, where he graduated from Providence Senior High School. He attended Belmont Abbey College, where he graduated cum laude, before attending law school at the University of North Carolina at Chapel Hill on a full academic scholarship.
A certified Family-Law Specialist, Mr. Arnold is admitted to practice in all state and administrative courts in North Carolina, before the United States District Court for the Western District of North Carolina, and before the Fourth Circuit Court of Appeals in Richmond, Virginia.
In his free time, Mr. Arnold enjoys golfing and spending time with his wife and three children.
Source: 
https://radioboston.wbur.org/2015/08/06/shared-parenting
Image Credit:
http://www.freeimages.com/photo/tube-flip-calendar-clock-1418548
See Our Related Video from our YouTube channel:
https://www.youtube.com/user/ArnoldSmithPLLC?feature=watch
See Our Related Blog Posts: