Matthew R. Arnold of Arnold & Smith, PLLC answers the question "What can I do to gain custody of my child in North Carolina?"
Lawmakers in Massachusetts are currently holding hearings on a very important and very emotional issue for any parent: child custody. Specifically, legislators in the state are in the process of debating what if any changes to the existing system should be made. With a nationwide push to increase equality in child custody decisions, Massachusetts now finds itself wrestling with the same issues other states have before. How to weigh the potential benefit to children and parents that can come with legally mandated custody arrangements versus the wisdom of judicial discretion.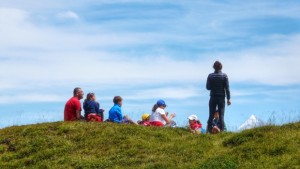 The issue began in Massachusetts like it does in many states; a group of parents, particularly fathers, stirred up debate among lawmakers who agreed to bring the issue forward. In this case, the debate began several years ago when the then governor, Deval Patrick, convened a committee of experts and lawmakers to study the issue of changes to child custody. The group finally issued its report last year, which found that, all things being equal, children's best interests are served when parental responsibility is shared between parents.
This report was examined by the legislature and resulted in Senate Bill 834, which is now being considered by the body. The law strongly encourages, but does not require, that courts grant shared custody in a Massachusetts divorce. The law says that children should spend no less than one-third of their time with each parent. Parents who are cooperative can also be rewarded with increased custody or visitation while those who fail to follow court-ordered parenting plans face sanctions.
Many groups have rallied behind the bill, saying that it is high time for changes like this to be made. Decades ago, the "tender years doctrine" was used by courts across the country as a reason to award custody to children, the idea being that women are natural nurturers and that children would be better off in their care. This idea fell out of favor and was eventually replaced with an interest in joint custody. The problem is that "joint custody" rarely means the same thing to different people. A couple may agree on joint custody and then spend months fighting over what that looks like.
Today, research has led many to conclude that truly shared parenting is better for everyone. The majority of women work outside the home, something that represents a dramatic change from when the tender years doctrine was in force. Men are also expected and often do play much larger roles in parenting than in decades past. Finally, scientific research has indicated that children benefit emotionally and even physically from shared custody arrangements.
Though many see the benefits of shared custody, some wonder about the wisdom of dictating custody schedules and depriving judges of discretion. Years spent on the bench is a powerful tool in ensuring that the best interest of the child are taken into account and simply applying a one-size-fits-all policy to custody may end up causing harm. Legislators in Massachusetts and across the country will need to weigh the benefits of mandated shared custody with the potential costs.
If you find yourself facing a complicated family law matter, then you need the help of experienced family-law attorneys in Charlotte, North Carolina who can help guide you through the often confusing process of divorce. Please contact Arnold & Smith, PLLC today at (704) 370-2828 or find additional resources here.
About the Author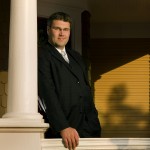 Matthew Arnold is a Managing Member of Arnold & Smith, PLLC, where he focuses on the areas of family law, divorce, child custody, child support, alimony and equitable distribution.
Mr. Arnold was raised in Charlotte, where he graduated from Providence Senior High School. He attended Belmont Abbey College, where he graduated cum laude, before attending law school at the University of North Carolina at Chapel Hill on a full academic scholarship.
A certified Family-Law Specialist, Mr. Arnold is admitted to practice in all state and administrative courts in North Carolina, before the United States District Court for the Western District of North Carolina, and before the Fourth Circuit Court of Appeals in Richmond, Virginia.
In his free time, Mr. Arnold enjoys golfing and spending time with his wife and three children.
Source: 
https://radioboston.wbur.org/2015/08/06/shared-parenting
Image Credit:
http://www.morguefile.com/archive/display/980044
See Our Related Video from our YouTube channel:
https://www.youtube.com/user/ArnoldSmithPLLC?feature=watch
See Our Related Blog Posts: