Matthew R. Arnold of Arnold & Smith, PLLC answers the question "How can an attorney help me with my Divorce or Separation in North Carolina?"
Think divorce is tough? It's not tough enough, say activists and legislators in several American states.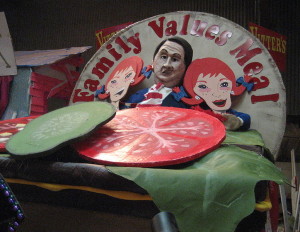 Several high-profile American politicians—among them former presidential candidates Michele Bachmann, Rick Perry and Rick Santorum—have signed a "Marriage Vow" document produced in 2011 by the conservative organization Family Leader, according to Newsweek.
After taking the vow, policymakers would push legislation that promoted "prompt reform of uneconomic, anti-marriage aspects of welfare policy, tax policy, and marital/divorce law," Newsweek reports.
The states of Arizona and Utah recently passed laws mandating marriage counseling courses and longer waiting periods for couples wanting a divorce. Legislators in Oklahoma, meanwhile, are considering a law that would require parenting classes for couples with children who are seeking a divorce. Couples in the State of Massachusetts who have children under the age of eighteen and seek a divorce are required to attend a six-hour parenting course, while couples in Arkansas must wait through a standard 540-day divorce processing period after living separate and apart for eighteen months. Both of the Carolinas and Maryland require yearlong separations before couples can file for divorce.
Some attorneys like New York lawyer Matthew Reischer think that making divorce more difficult is a good thing. He told Newsweek that if couples knew divorcing was difficult, they would exercise more caution and intelligence when marrying in the first place.
National divorce columnist Colleen Sheehy Orme, however, says that people are the problem, not laws. She said vindictive spouses play a cat-and-mouse game of "legalized bullying" and needlessly drag out divorce cases, swallowing up already stressed court resources.
Newsweek makes it clear where it stands on the issue, calling it "good news" that lawmakers in some states are trying to make divorce easier. California attorney Rackham Karlsson described a pilot program launched in that state's capital, Sacramento, called One Day Divorce. Couples pay a $435 filing fee, per party (so $870 total), to "finalize their divorces quickly, cheaply and, most importantly, out of the courtroom."
A supervising judge in the family law division of the Sacramento Superior Court gushed about the program, telling Newsweek that couples using the One Day Divorce program "are universally smiling and overflowing with joy to the point of high-fiving and hugging their volunteer attorneys—and just as frequently their newly divorced ex."
Newsweek also cited a new application called Web Divorce Prep—"an online divorce documentation and record-keeping software platform"—geared towards making the process of divorce "easier," as well as the not-so-new so-called "destination divorce" trend, ending its report with an anecdote from a self-ascribed "divorce encouragist" who said she and her husband split their assets themselves and only had to hire a lawyer "to file."
If you find yourself facing a complicated family law matter, it is best to consult with an experienced family-law attorney in Charlotte, North Carolina who can help guide you through the often confusing process of divorce. Please contact the experienced family-law attorneys at Arnold & Smith, PLLC today at (704) 370-2828 or find additional resources here.
About the Author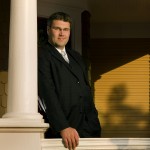 Matthew Arnold is a Managing Member of Arnold & Smith, PLLC, where he focuses on the areas of family law, divorce, child custody, child support, alimony and equitable distribution.
Mr. Arnold was raised in Charlotte, where he graduated from Providence Senior High School. He attended Belmont Abbey College, where he graduated cum laude, before attending law school at the University of North Carolina at Chapel Hill on a full academic scholarship.
A board-certified specialist in the practice of Family Law, Mr. Arnold is admitted to practice in all state courts in North Carolina, in the United States Federal Court for the Western District of North Carolina, in the North Carolina Court of Appeals and Supreme Court, and in the Fourth Circuit United States Court of Appeals in Richmond, Virginia.
In his free time, Mr. Arnold enjoys golfing and spending time with his wife and three children.
Sources:
http://www.newsweek.com/breaking-hard-do-arkansas-why-divorce-laws-are-getting-stricter-332531
Image Credit: 
http://commons.wikimedia.org/wiki/File:KdV08VitterFamilyValueMealA.jpg
See Our Related Video from our YouTube channel:
https://www.youtube.com/user/ArnoldSmithPLLC/videos
See Our Related Blog Posts: