Charlotte Divorce Attorney Matthew R. Arnold of Arnold & Smith, PLLC answers the question " I'm considering separating from my spouse; what actions should I refrain from doing?"
Attorneys have long used Facebook and other social-media sites to compile evidence in divorce cases. Married users by the thousand have found out about their spouses' cheating hearts through decidedly unceremonious Facebook status updates.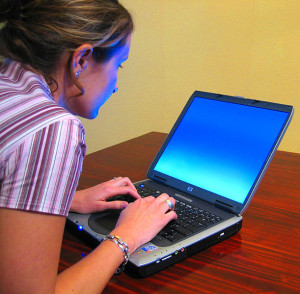 Now researchers are cautioning married couples against using social media altogether, warning that social-media activity may be driving a wedge between couples and speeding them on towards divorce.
The play-by-play of divorce filings, the back-and-forth of hearings, and one-sided accounts of reactions to testimony and rulings of various courts have been chronicled on social media to no end. At least one judge in New York is allowing parties to serve divorce complaints on adverse parties through Facebook.
With the ever-changing "relationship status," Facebook took the lead in social media's dabbling in divorce, but it is not alone. The 900-million users of Facebook, Twitter and LinkedIn are the new face of divorce, says Terre Haute, Indiana-based psychologist Bridget Roberts-Pittman.
It may appear, Roberts-Pittman told WTHI-TV, that social-media sites are the "it" factor in an increasing number of divorces, but she said that depends on how one defines "it." She said that many couples encounter bumps in their relationships, and that "things like Facebook and Twitter can be the grease that slips [things] right out of control."
In general, Roberts-Pittman said, while social-media sites enable people to communicate instantly with literally tens, hundreds, even thousands of people around the globe, electronic communications can also serve to create a barrier to face-to-face communication with those closest to a people, i.e. spouses.
In an ironic sense, then, "social media is disconnecting relationships on websites intended to keep people connected."
A recent British study examining the relationship between social-media activity and divorces found that one-in-seven people interviewed had considered divorce based on a spouse's questionable social-media activity.
Questionable social-media activity has led to a boom in business for private investigators. Greg Miller, a private investigator with Citizen's Securing and Investigation in Terre Haute, told WTHI-TV that many of his customers have told him that social-media sites like Facebook have ruined their marriages.
To a private investigator like Miller, the sites serve as a kind of treasure map that he is able to use to track down the proverbial "other man or woman." Except, all too often, Miller said, the other man or woman is not proverbial. He or she is real, and is the physical manifestation of the division between a husband and wife. All-to-often, social media served as the grease that smoothed a spouse's transition out of marriage and into the arms of another paramour.
Social-media sites cannot, however, settle the issues that arise from behavior that ensues as a result of the connections they help foster. Those issues—divorce, alimony, custody of children, child support—must be hammered out in the real world, between real people, where the consequences of a person's choices are real.
Faced with those potential consequences, many experts—including Roberts-Pittman—are encouraging couples who have said "I do" to marriage to say "I don't" to social media.
Doing so could save their marriages.
If you find yourself facing a complicated family law matter, it is best to consult with an experienced family-law attorney in Charlotte, North Carolina who can help guide you through the often confusing process of divorce. Please contact the experienced family-law attorneys at Arnold & Smith, PLLC today at (704) 370-2828 or find additional resources here.
About the Author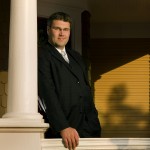 Matthew Arnold is a Managing Member of Arnold & Smith, PLLC, where he focuses on the areas of family law, divorce, child custody, child support, alimony and equitable distribution.
Mr. Arnold was raised in Charlotte, where he graduated from Providence Senior High School. He attended Belmont Abbey College, where he graduated cum laude, before attending law school at the University of North Carolina at Chapel Hill on a full academic scholarship.
A board-certified specialist in the practice of Family Law, Mr. Arnold is admitted to practice in all state courts in North Carolina, in the United States Federal Court for the Western District of North Carolina, in the North Carolina Court of Appeals and Supreme Court, and in the Fourth Circuit United States Court of Appeals in Richmond, Virginia.
In his free time, Mr. Arnold enjoys golfing and spending time with his wife and three children.
Sources:
http://wthitv.com/2015/05/19/divorce-until-twitter-do-us-part/
Image Credit: 
http://commons.wikimedia.org/wiki/File:Woman-typing-on-laptop2.jpg
See Our Related Video from our YouTube channel:
https://www.youtube.com/user/ArnoldSmithPLLC/videos
See Our Related Blog Posts: