Matthew R. Arnold of Arnold & Smith, PLLC answers the question "Can any attorney help me with my family law needs in North Carolina?"
Splitting household chores equally seemed like a good idea at the time, but that was before the divorce. How could one have known that splitting chores increased the odds of getting divorced?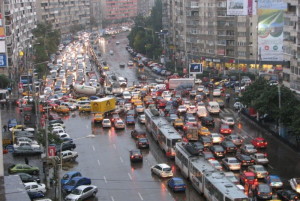 Well, if you are married and reading this, now you know.
According to researchers in Norway, couples who split household chores equally divorce at a higher rate than those who do not. Researchers believe the "even chore split" leads to the sense of a "business-like partnership" which, in turn, leads to less intimacy and more unhappiness and, in turn, a greater risk of divorce.
The Norwegian study is just one of nine surprising "causes" of divorce chronicled by Prevention.com. Some of the "surprising" divorce "causes" cited by Prevention are not that surprising, are well known and have been chronicled in this blog—among them that couples whose first child is a daughter are far more likely to divorce than couples whose first child is a boy, and that couples who see a serious illness affect a wife are more likely to divorce than couples featuring a healthy wife.
Females are more likely to divorce if they happen to work full-time as doctors. The opposite is true for males. Full-time male doctors have, on average, a lower divorce rate.
One of the more surprising divorce indicators involved the manner of getting to work instead of the work itself. Couples whose work commute is at least forty-five minutes long appear to have a higher rate of divorce than those who do not have such a long commute, according to Swedish researchers whose findings were published in a 2013 issue of the journal Urban Studies. The spike in the divorce rate for long commuters was observed regardless of whether both spouses engaged in the long commute or just one spouse did.
Of course, nearly everyone has heard the expression that what is good for the goose is good for the gander. I would correct the expression to say "What may be good for the goose may (or may not) be good for the gander." This is true with divorce: just because a close friend (or friends) found that divorce was an appropriate remedy for marital troubles does not mean it is the right remedy for you.
According to researchers who published a study in Social Forces, however, the influence of divorcing friends is a strong one, so strong that researchers found that study participants who had a close friend or family member divorce were an astounding seventy-five percent more likely to divorce from their spouses.
If you find yourself facing a complicated family law matter, it is best to consult with an experienced family-law attorney in Charlotte, North Carolina who can help guide you through the often confusing process of divorce. Please contact the experienced family-law attorneys at Arnold & Smith, PLLC today at (704) 370-2828 or find additional resources here.
About the Author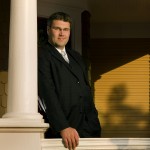 Matthew Arnold is a Managing Member of Arnold & Smith, PLLC, where he focuses on the areas of family law, divorce, child custody, child support, alimony and equitable distribution.
Mr. Arnold was raised in Charlotte, where he graduated from Providence Senior High School. He attended Belmont Abbey College, where he graduated cum laude, before attending law school at the University of North Carolina at Chapel Hill on a full academic scholarship.
A board-certified specialist in the practice of Family Law, Mr. Arnold is admitted to practice in all state courts in North Carolina, in the United States Federal Court for the Western District of North Carolina, in the North Carolina Court of Appeals and Supreme Court, and in the Fourth Circuit United States Court of Appeals in Richmond, Virginia.
In his free time, Mr. Arnold enjoys golfing and spending time with his wife and three children.
Sources:
http://www.prevention.com/sex/weird-reasons-divorce
Image Credit: 
"Nitin04" by Nitreg – Own work. Licensed under CC BY-SA 4.0 via Wikimedia Commons – http://commons.wikimedia.org/wiki/File:Nitin04.jpg#/media/File:Nitin04.jpg
See Our Related Video from our YouTube channel:
https://www.youtube.com/user/ArnoldSmithPLLC/videos
See Our Related Blog Posts: