Charlotte Divorce Attorney Matthew R. Arnold of Arnold & Smith, PLLC answers the question " Are overtime, bonuses, and commissions included in calculating child support?"
If you love your business as much as your spouse—or if you do not want to deal with the business complications that may arise when you divorce—you should convince your spouse to enter into a prenuptial agreement.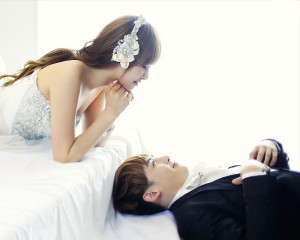 A prenuptial agreement is an agreement that spouses enter into before they get married. A typical prenuptial agreement will address how a business owned by one spouse will be valued and how any funds related to the business will be distributed.
Business valuations and distributions in the event of divorce can become complicated, especially when, for instance, a business is run as a partnership. One business partner may be divorcing his or her spouse. As a part of the divorce, a court may distribute a percentage of the business ownership interest to the partner's spouse. Now a partner's spouse is, in effect, a partner in the business, even though the other partners never consented to this and even though the spouse may know nothing about running the business. In practical terms, the spouse has to be bought off.
This raises a host of other potential issues that many business owners may wish to avoid. First, in order to determine how much to pay a spouse of a partner in order to purchase his or her interest, an overall value of a business must be established. Business valuations can be rather complicated, especially for businesses whose products or services are difficult to quantify.
Businesses and their partner-owners may wish to avoid a premature business valuation for other reasons. A business partner who is going through a divorce may want his or her business to be valued as modestly as possible under the circumstances, in order to minimize the amount to pay to a spouse in order to purchase the interest awarded by a divorce court.
If the business is up for sale to bona fide third parties, however, partners will want the valuation to run as high as possible, in order to maximize the profit on any sale. The higher the sale price, however, the more a divorcing partner has to pay to a partner-spouse. These potential conflicting interests can be avoided by a prenuptial agreement that provides a value and method of distribution to a spouse in the event of divorce.
Prenuptial agreements, however, come with their own hazards. How, for instance, does one broach the subject of divorce (and a prenuptial agreement) in the erstwhile blissful pre-marriage days? That may be easier for some couples than others, depending on the unique dynamics of each couple's relationship.
Determining whether a prenuptial agreement is necessary may also depend on the nature of the business of putative spouses. Men and women who run their own businesses may be most in need of prenuptial agreements, especially those persons whose businesses offer unique products or services that relatively few people can produce.
If you find yourself facing a complicated family law matter, then you need the help of experienced family-law attorneys in Charlotte, North Carolina who can help guide you through the often confusing process of divorce. Please contact Arnold & Smith, PLLC today at (704) 370-2828 or find additional resources here.
About the Author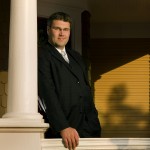 Matthew Arnold is a Managing Member of Arnold & Smith, PLLC, where he focuses on the areas of family law, divorce, child custody, child support, alimony and equitable distribution.
Mr. Arnold was raised in Charlotte, where he graduated from Providence Senior High School. He attended Belmont Abbey College, where he graduated cum laude, before attending law school at the University of North Carolina at Chapel Hill on a full academic scholarship.
A certified Family-Law Specialist, Mr. Arnold is admitted to practice in all state and administrative courts in North Carolina, before the United States District Court for the Western District of North Carolina, and before the Fourth Circuit Court of Appeals in Richmond, Virginia.
In his free time, Mr. Arnold enjoys golfing and spending time with his wife and three children.
Sources:
http://www.businessinsider.com/how-to-protect-a-business-from-divorce-2015-6
Image Credit:
"2X6NG" by Luchoang nguyen – Own work. Licensed under CC BY-SA 3.0 via Wikimedia Commons – http://commons.wikimedia.org/wiki/File:2X6NG.jpg#/media/File:2X6NG.jpg
See Our Related Video from our YouTube channel:
https://www.youtube.com/user/ArnoldSmithPLLC?feature=watch
See Our Related Blog Posts: