Charlotte Divorce Attorney Matthew R. Arnold of Arnold & Smith, PLLC answers the question " I'm not getting along with my husband. We've been married two weeks and it was a mistake. Can't I just get an annulment?"
Then-Alaska Governor Sarah Palin and her family were thrust into the media spotlight in 2008 when Arizona Senator and then-presidential candidate John McCain named Palin as his running mate in the political race against (then Senator, now President) Barack Obama and running-mate Joseph Biden.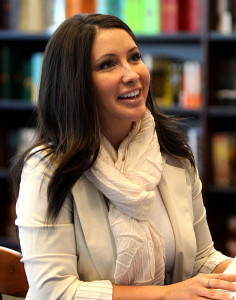 Since McCain's and Palin's defeat, Palin and her family have been no strangers to the spotlight, with numerous television appearances, at least two reality television shows, and all manner of media reports, appearances and exposes featuring members of the Palin family.
Palin's twenty-four-year-old daughter, Bristol, appeared in ABC's television show Dancing With the Stars in 2014 and early 2015. Long before making headlines on the dance competition show, however, the younger Palin made news headlines for a much more personal matter: the birth of her son, Tripp, and her brief engagement to Levi Johnston.
The Palin-Johnston romance—featuring "one love child, two breakups and eight years of dating"—was so well-chronicled (and interesting, evidently) that media sources have continued to follow Bristol Palin, reporting on her recent engagement to ex-Marine and Medal-of-honor recipient Dakota Meyer.
Now, the Daily Mail reports, Bristol Palin is heartbroken again, and this time a secret marriage torpedoed her prospects at matrimonial happiness.
Back in 2008—the same year as Sarah Palin's vice-presidential campaign—a then-nineteen-year-old Meyer married a young woman named Cassandra Wain in his home state of Kentucky. Meyer and Wain ultimately divorced in 2010. A friend of Wain's told the Daily Mail that the marriage was a "mistake," that Meyer and Wain remained civil and that the pair had been in touch as recently as October of last year.
Unfortunately, Bristol Palin did not know Meyer had been married, and only found out about the "secret marriage" recently. Now her marriage to Meyer is off, according to media reports.
Now for the fortunate side of the news: It's a good thing Palin found out about the "secret marriage" before she married Meyer. Untangling her marriage on the basis of Meyer's "secret marriage," while possible, would likely have caused some unnecessary headaches.
In North Carolina, as in many states, a judge can "annul" a marriage in certain circumstances. Unlike a divorce, an annulment voids a marriage—or creates a situation in which, legally speaking, the marriage never existed.
The annulment would be the preferred legal device for a person in Bristol Palin's shoes, if she had gone through with the wedding to Meyer and only found out about the "secret marriage" afterwards. Palin would be able to argue that Meyer had premised his marriage proposal on false information, and that if Palin had known about the "secret marriage," she would not have married Meyer.
In North Carolina, parties can obtain an annulment where one party lacks the mental capacity to understand what a marriage is, where one party is impotent or underage, or where a marriage has occurred between family members, or where one party has relied on false information when agreeing to marry.
If you find yourself facing a complicated family law matter, it is best to consult with an experienced family-law attorney in Charlotte, North Carolina who can help guide you through the often confusing process of divorce. Please contact the experienced family-law attorneys at Arnold & Smith, PLLC today at (704) 370-2828 or find additional resources here.
About the Author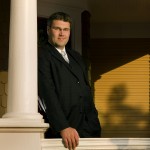 Matthew Arnold is a Managing Member of Arnold & Smith, PLLC, where he focuses on the areas of family law, divorce, child custody, child support, alimony and equitable distribution.
Mr. Arnold was raised in Charlotte, where he graduated from Providence Senior High School. He attended Belmont Abbey College, where he graduated cum laude, before attending law school at the University of North Carolina at Chapel Hill on a full academic scholarship.
A board-certified specialist in the practice of Family Law, Mr. Arnold is admitted to practice in all state courts in North Carolina, in the United States Federal Court for the Western District of North Carolina, in the North Carolina Court of Appeals and Supreme Court, and in the Fourth Circuit United States Court of Appeals in Richmond, Virginia.
In his free time, Mr. Arnold enjoys golfing and spending time with his wife and three children.
Sources:
http://www.dailymail.co.uk/news/article-3086757/Bristol-Palin-s-wedding-CALLED-Sarah-Palin-announces-cancelled-nuptials-Facebook-post-days-ex-Marine-groom-s-secret-ex-wife-revealed.html
http://www.ew.com/article/2012/10/09/dwts-mark-ballas-on-bristol-palin-brawl-at-some-point-you-fight
http://abc.go.com/shows/dancing-with-the-stars
http://radaronline.com/exclusives/2014/05/bristol-palin-levi-johnston-tripp-child-support-custody-battle-court/
http://www.ncga.state.nc.us/EnactedLegislation/Statutes/PDF/ByArticle/Chapter_50/Article_1.pdf
Image Credit: 
http://commons.wikimedia.org/wiki/File:Bristol_Palin_by_Gage_Skidmore_4.jpg
See Our Related Video from our YouTube channel:
https://www.youtube.com/user/ArnoldSmithPLLC/videos
See Our Related Blog Posts: