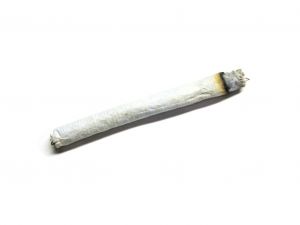 Recently, a family law expert, Henry Gornbein, wrote an editorial for the Huffington Post dealing with the effect of medical marijuana laws on custody disputes. The article concluded with a discussion about how even in states where medical marijuana is legal; a spouse possessing a valid medical marijuana card should still refrain from partaking while in front of their children. Gornbein went so far as to suggest that custody schedules should be altered to take into consideration times where the one parent would be using their medicinal marijuana.
The article is an interesting one in the context of how criminal law has collided with family law. The article also brings up the role of drug testing in North Carolina divorce cases. Drug testing can have a profound impact on some custody cases in the state. Given that North Carolina is a state where all marijuana use is illegal, a positive drug test can be the difference between custodial parenthood and supervised visitation. It's absolutely the case that no family law court in North Carolina would design a custody schedule around a parent's marijuana habit.
Parties might request a drug test to provide evidence of habitual drug use in order to attain a fault divorce. One spouse may also request a drug test if there is a heated custody battle and drug use has been alleged. They may be after sole custody of the children and are hoping their ex will fail a drug test. Such failed drug tests can also be a basis for altering a custody agreement.

Drug testing can be ordered by courts in instances where substance abuse is suspected. Such testing can be requested by motion of either party and it will be up to the judge to decide whether or not to grant the motion. Additionally, a judge can order drug testing on their own without a motion. Typically a judge will order drug testing, or grant a motion for testing, if he or she has reason to believe that drug abuse is occurring. Evidence of drug abuse might include information that you provide, witness testimony, or recent prior drug convictions. Drug testing can also be made a condition of custody or visitation agreements in cases where that is a pressing concern.
If you find yourself facing the prospect of divorce in Union County, North Carolina, contact experienced family law attorneys who practice in Monroe, North Carolina like those at Arnold & Smith, PLLC who can help guide you through the sometimes-confusing process.
See Our Related Blog Posts:
Victim of Adultery Gets Creative to Sell Home