Board Certified Family Law Specialist Matt Arnold answers the question: "What does uncontested divorce mean?"
The family from television's "Sister Wives" is back in the news after a federal appeals court restored Utah's state ban on polygamy this month. In 2013, a federal district court had struck down main parts of that state law against bigamy, or holding more than one marriage license at once. The 2013 ruling found that the state law violated the polygamists' right to religious freedom and privacy.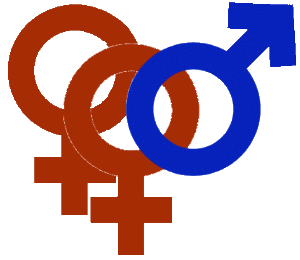 However, the appeals court ruled that the district court judge should never have even heard the lawsuit from Kody Brown and his four "wives" because they were never charged with a crime under the Utah law and there was almost no chance they would be.
State officials have long said that they do not criminally prosecute polygamists who otherwise abide by the law, and they reiterated this stance after the recent ruling. Authorities wanted the clause kept on the books in order to help criminal cases related to polygamy.
Prosecutors in the Brown case pointed to Warren Jeffs, the polygamous sect leader currently serving a life sentence after being convicted of sexually assaulting girls as young as 12 who he claimed were his "spiritual wives." A police raid of the Short Creek compound in 2008 resulted in the temporary removal of over 400 children and uncovered horrific large-scale abuse of young girls and human rights. Jeff's church has a chilling stranglehold over the remote desert town, population about 8,000, as the church owns almost all the property and land in town. The man is still running his Short Creek community of the Fundamentalist Church of Jesus Christ of Latter-day Saints from prison.
The mainstream Church of Jesus Christ of Latter-day Saints abandoned the practice of polygamy in 1890 and still prohibits it today, although some obviously still follow the practice. It was a legacy of the early Mormon Church that polygamy brings exaltation in heaven. Court documents estimate that today there are about 30,000 polygamists living in Utah, the state with the highest concentration of Mormonism.
The Browns have never belonged to Jeffs' group, and other polygamists say that the recent ruling will send plural families into hiding for fear of prosecution. Former polygamous wives disagree, saying that "sister wives" often do not report problems such as abuse in polygamous marriages out of pressure to avoid putting the practice in a bad light.
Either way, the Browns fear of prosecution does not seem to have been based on a real impending threat. The state has routinely used the law to help prosecute individuals accused of other crimes such as sexual assault, underage marriage and fraud. However, at least one state representative has made the point that polygamists may feel more free to come forward and report abuses if they did not fear prison time for themselves.
However, it is true that the letter Utah's anti-bigamy law is now back to being the strictest in all 50 states. Most bigamy statutes, including North Carolina's, only forbid a married person from trying to legally marry another.
The new federal ruling, on the other hand, brings back Utah's law forbidding a married person from even cohabitating with another person. Like most polygamous families in Utah, Kody Brown is legally married to one of his wives and only "spiritually married" to the others.
The Utah law makes bigamy a third degree felony, the least severe class of felony in Utah. Such a crime is normally punishable by up to five (5) years in prison.
This stands in stark contrast to the potential punishments other states put on bigamy, whether or not they are actually prosecuted. For example, North Carolina classifies bigamy as a Class I felony. Although this is also the least severe class of felony in this state, the average sentencing range for a Class I felony here is five (5) to 15 months for a first offense.
The Browns have vowed their intent to appeal, either asking the appellate court to reconsider the issue or taking the case to the U.S. Supreme Court.
If you find yourself facing a complicated family law matter, then you need the help of experienced family-law attorneys in Charlotte, North Carolina who can help guide you through the often confusing process of divorce. Please contact Arnold & Smith, PLLC today at (704) 370-2828 or find additional resources here.
About the Author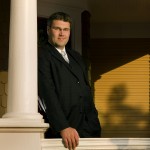 Matthew Arnold is a Managing Member of Arnold & Smith, PLLC, where he focuses on the areas of family law, divorce, child custody, child support, alimony and equitable distribution.
Mr. Arnold was raised in Charlotte, where he graduated from Providence Senior High School. He attended Belmont Abbey College, where he graduated cum laude, before attending law school at the University of North Carolina at Chapel Hill on a full academic scholarship.
A certified Family-Law Specialist, Mr. Arnold is admitted to practice in all state and administrative courts in North Carolina, before the United States District Court for the Western District of North Carolina, and before the Fourth Circuit Court of Appeals in Richmond, Virginia.
In his free time, Mr. Arnold enjoys golfing and spending time with his wife and three children.
Source:
http://www.wral.com/court-hands-defeat-on-polygamy-to-family-from-sister-wives-/15635389/
http://www.rollingstone.com/culture/features/a-polygamist-cults-last-stand-the-rise-and-fall-of-warren-jeffs-20160209?page=9
http://le.utah.gov/xcode/title76/chapter7/76-7-s101.html
Image Credit:
https://commons.wikimedia.org/wiki/File:Poly.gif
See Our Related Video from our YouTube channel:
https://www.youtube.com/user/ArnoldSmithPLLC?feature=watch
See Our Related Blog Posts: