Board Certified Family Law Specialist Matt Arnold answers the question: "How does custody work if one parent moves internationally?"
A federal judge in Knoxville, TN recently found himself grappling with a case unlike any other he had encountered previously. The judge was forced to decide whether an international custody dispute would be decided by an American or Mexican family court. In the end, the judge decided that Mexico ought to resolve the matter, turning the page on one chapter of a more than three-year-old custody fight.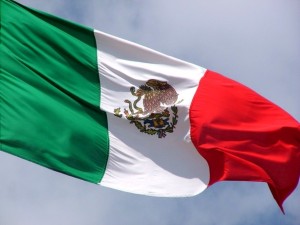 The issue began back in 2013, when a mother fled Mexico illegally with her young son, only two at the time. The woman ended up in Texas where she stayed for a short while. Then, after she believed the father had caught on to her whereabouts, she fled again, finally ending up in east Tennessee.
The reasons for the original abandonment aren't entirely clear, though the mother has claimed that the father has an alcohol abuse problem and has physically abused her in the past. What is clear is that the father aggressively pursued reunification with his son, working with the Mexican police, the U.S. State Department and private investigators to finally track down his child. In the end, it was social media and, more specifically, Facebook that led to the child's discovery.
Once the child and mother were identified, the case ended up on the desk of a U.S. District Court judge. Not only had the judge never previously handled such a case, but no one in the federal court system in east Tennessee had ever dealt with such a matter previously, meaning that everyone would be learning as they went.
What makes this kind of case very different from a typical custody dispute is the existence of the 1980 Hague Convention of International Child Abduction Remedies Act. The legislation is a critically important measure that discusses how international custody disputes should be handled. Unlike domestic disputes, international cases are especially problematic because of the fight over jurisdiction. Without something like the ICARA, courts can go around in circles fighting over which one ought to hear a dispute, leaving parents (and children) stuck waiting on answers.
The ICARA exists to bring clarity to an otherwise confusing topic as well as to prevent one parent from removing the child from his or her home country to another country that is seen as more sympathetic. The ICARA is meant to avoid creating an advantage for the spouse who decided to take the child and run. It does this by requiring the judge hearing such a case to ignore facts concerning the fitness of the parties, but to instead first decide which country, in this case Mexico or the U.S., has proper legal authority to decide the case.
The federal judge in Knoxville determined that the Mexican court was the rightful jurisdiction and, as such, it will be up to a Mexican judge to determine custody. The decision in Knoxville does not mean that it is more or less likely that one parent will ultimately prevail over another, just that the decision of custody must be made back in Mexico rather than by a judge here in the U.S.
If you find yourself facing a complicated family law matter, then you need the help of experienced family-law attorneys in Charlotte, North Carolina who can help guide you through the often confusing process of divorce. Please contact Arnold & Smith, PLLC today at (704) 370-2828 or find additional resources here.
About the Author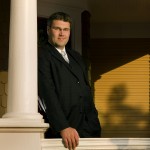 Matthew Arnold is a Managing Member of Arnold & Smith, PLLC, where he focuses on the areas of family law, divorce, child custody, child support, alimony and equitable distribution.
Mr. Arnold was raised in Charlotte, where he graduated from Providence Senior High School. He attended Belmont Abbey College, where he graduated cum laude, before attending law school at the University of North Carolina at Chapel Hill on a full academic scholarship.
A certified Family-Law Specialist, Mr. Arnold is admitted to practice in all state and administrative courts in North Carolina, before the United States District Court for the Western District of North Carolina, and before the Fourth Circuit Court of Appeals in Richmond, Virginia.
In his free time, Mr. Arnold enjoys golfing and spending time with his wife and three children.
Source:
http://www.knoxnews.com/news/crime-courts/judge-orders-boy-5-returned-to-mexico-in-international-custody-battle-30d9edd3-7f6b-1e42-e053-010000-376272141.html
Image Credit:
http://www.freeimages.com/photo/mexican-flag-1419738
See Our Related Video from our YouTube channel:
https://www.youtube.com/user/ArnoldSmithPLLC?feature=watch
See Our Related Blog Posts: