Board Certified Family Law Specialist Matt Arnold answers the question: "Can any attorney help me with my family law needs in North Carolina?"
The recent episode involving Hillary Clinton's aide Huma Abedin and Anthony Weiner illustrates something that many married couples understand: when you're married you have to get used to sharing everything, even intimate electronic details. Huma and Anthony may have thought that their multiple devices kept their personal information separate, but the FBI investigation proves otherwise.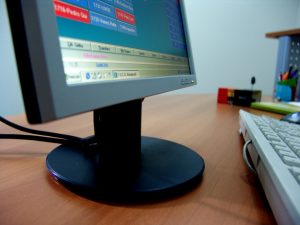 Experts say that it is difficult if not impossible to hide digital behavior from a spouse, something that individuals should understand if divorce seems likely. Even those with technical abilities will likely be unable to keep every detail safe given the crosspollination that often happens among spouses with shared devices and well-known passwords.
This is very important because in divorce proceedings, lawyers and private investigators almost always start their search by mining data for glimpses of bad behavior. Experts say that personal computers and smartphones provide very useful glimpses into a person's most intimate behaviors. Social media is a frequent target and other sources, including emails or text messages that are available are also fair game and can play a role in divorce cases, sometimes providing evidence of infidelity or influencing child custody disputes.
Given the impact that this personal electronic data can have, it's critical that couples take steps quickly after filing for divorce to prepare. For one thing, couples should open new email accounts that are separate from their spouse. Additionally, couples should stop sharing calendar information, ensuring your spouse isn't able to easily track your whereabouts or who you're spending your time with. Finally, remove any apps from your phone that allow your spouse to track your location.
Another thing to keep in mind is that your spouse might also try and gain access to your accounts even usually potentially illegal means. Given this reality, it's important to not only change passwords, but even go a step farther and change your security questions. Things like your mother's maiden name will be easy for a spouse to guess. Those concerned with their security should consider coming up with fake answers that you can remember but no one, not even your spouse, could guess.
Even if your spouse isn't acting duplicitously, there are still ways for he or she to happen upon sensitive information that you might prefer to keep private. Sometimes text messages or emails automatically sync with different family-owned devices. Be sure to turn off such sharing, otherwise those text messages your hope are private could wind up flashing across your spouse's iPad.
If you find yourself facing a complicated family law matter, then you need the help of experienced family-law attorneys in Charlotte, North Carolina who can help guide you through the often confusing process of divorce. Please contact Arnold & Smith, PLLC today at (704) 370-2828 or find additional resources here.
About the Author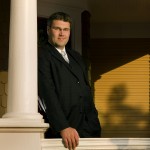 Matthew Arnold is a Managing Member of Arnold & Smith, PLLC, where he focuses on the areas of family law, divorce, child custody, child support, alimony and equitable distribution.
Mr. Arnold was raised in Charlotte, where he graduated from Providence Senior High School. He attended Belmont Abbey College, where he graduated cum laude, before attending law school at the University of North Carolina at Chapel Hill on a full academic scholarship.
A certified Family-Law Specialist, Mr. Arnold is admitted to practice in all state and administrative courts in North Carolina, before the United States District Court for the Western District of North Carolina, and before the Fourth Circuit Court of Appeals in Richmond, Virginia.
In his free time, Mr. Arnold enjoys golfing and spending time with his wife and three children.
Source:
http://www.nytimes.com/2016/11/01/us/politics/divorce-electronic-data.html
Image Credit:
http://www.freeimages.com/photo/computer-1240311
See Our Related Video from our YouTube channel:
https://www.youtube.com/user/ArnoldSmithPLLC?feature=watch
See Our Related Blog Posts: