Board Certified Family Law Specialist Matt Arnold being interviewed on the Legal Forum. This was recorded in Charlotte, North Carolina. Topics discussed include: How to choose a divorce lawyer? How long does a divorce take? How much does a divorce cost? When can a person get an annulment?
For many people who are thinking about or have gone through divorce, it can be all too easy to imagine the circumstances that could lead to you wanting to slip a secret GPS on your partner or soon-to-be ex's car.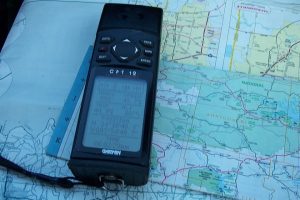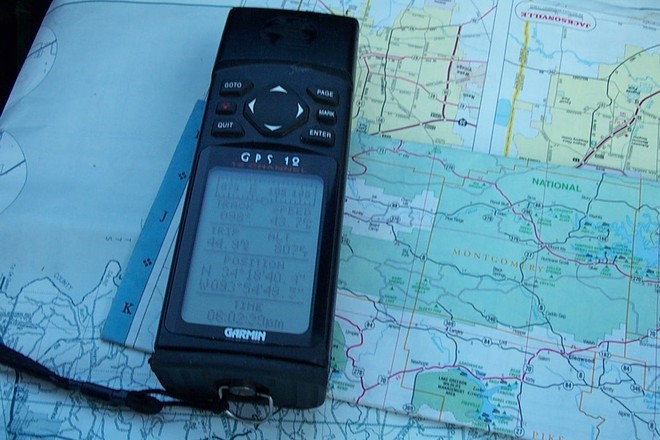 Maybe you want to know who the "other person" is. Maybe you want to see what the mother or father of your child is doing, or if your ex is going to strip clubs. No matter the reason or mindset, it is important to be aware of a change in North Carolina's cyberstalking law on December 1, 2015 that made it a Class 2 misdemeanor to use a GPS device to track another person without their consent, except in very limited circumstances.
In case you were wondering, none of the scenarios listed in the paragraph above probably qualify for these limited exceptions.
As it stands now, N.C.G.S. 14-196.3 makes it illegal for a person to knowingly install or use an electronic tracking device, including GPS, to track another person's location without their consent, unless the person doing the tracking fits into one of the law's exceptions. These exceptions include:
The parental exception. A parent or legal guardian tracking the location of their minor child or disabled adult.
The PI exception. A properly licensed private investigator or detective, if the tracking is otherwise legal.
The law enforcement exception. A law enforcement officer, probation or parole officer, judicial officer, or employee of the Department of Public safety or Division of Corrections may use GPS tracking in carrying out the official and legal duties of their job.
The automobile exception. The owner or lessee of a motor vehicle is allowed to install or place a GPS device in their vehicle, unless the owner or lessee is subject to a domestic violence protection order or other court order requiring that person not to contact or follow a driver or occupant of the vehicle.
Even the parties listed as exceptions under the law are completely barred from tracking a person who is under the protection of a domestic violence protection order (DVPO) or other court order prohibiting contact.
The PI and automobile exceptions are important ones within the context of family law. One common divorce scenario might be, for example, that the husband has a car with GPS installed and titled solely in his name. If the couple separates and the husband lets the wife use his car in the interim until the divorce goes through, the husband tracking where the wife goes in the car via his GPS would ostensibly be permissible under the statute—provided that neither the husband nor the wife was subject to a protection order. As always, however, it is important to check with your attorney before taking actions that could have an adverse effect on your divorce, custody case or criminal liability.
As to the PI exception, the way the statute is written seems to allow a private investigator to use a GPS device to investigate the whereabouts or movement of any person as long as the PI is in a contractual basis with a third party to furnish this information. This exception is drafted in a way that is designed to protect private investigators acting in accordance with their authority by law. Of course, the PI exception is still subject to the rules prohibiting the tracking of anyone subject to a protection order.
If you find yourself facing a complicated family law matter, then you need the help of experienced family-law attorneys in Charlotte, North Carolina who can help guide you through the often confusing process of divorce. Please contact Arnold & Smith, PLLC today at (704) 370-2828 or find additional resources here.
About the Author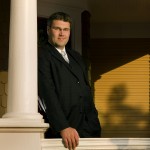 Matthew Arnold is a Managing Member of Arnold & Smith, PLLC, where he focuses on the areas of family law, divorce, child custody, child support, alimony and equitable distribution.
Mr. Arnold was raised in Charlotte, where he graduated from Providence Senior High School. He attended Belmont Abbey College, where he graduated cum laude, before attending law school at the University of North Carolina at Chapel Hill on a full academic scholarship.
A certified Family-Law Specialist, Mr. Arnold is admitted to practice in all state and administrative courts in North Carolina, before the United States District Court for the Western District of North Carolina, and before the Fourth Circuit Court of Appeals in Richmond, Virginia.
In his free time, Mr. Arnold enjoys golfing and spending time with his wife and three children.
Source:
http://pursuitmag.com/north-carolina-private-investigators-to-continue-using-gps-trackers/
http://www.ncga.state.nc.us/enactedlegislation/statutes/html/bysection/chapter_14/gs_14-196.3.html
Image Credit:
http://www.freeimages.com/photo/navigating-gps-maps-1466837
See Our Related Video from our YouTube channel:
https://www.youtube.com/user/ArnoldSmithPLLC?feature=watch
See Our Related Blog Posts: