Charlotte Divorce Attorney Matthew R. Arnold of Arnold & Smith, PLLC answers the question " I'm not getting along with my husband. We've been married two weeks and it was a mistake. Can't I just get an annulment?"
As an example of how a divorce is only final when it's final, Khloe Kardashian and Lamar Odom have decided to withdraw the petition for dissolution of their marriage. The withdrawal comes after Khloe has spent weeks by Lamar's side after Lamar was found unresponsive in a Nevada brothel last month.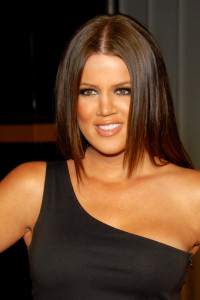 Khloe and Lamar were originally married back in 2009 after meeting only one month earlier. The two endured a rocky relationship, with accusations of infidelity and drug abuse making headlines at regular intervals. Finally, the two split up in December of 2013, with Khloe moving forward with filing for divorce.
Initially, Lamar refused to cooperate, failing to even hire an attorney to represent him in the hearings. Khloe, as a result, was forced to move forward with the divorce on her own, attempting to get a default judgment. Eventually Lamar began to participate and Khloe began dragging her feet. In April of this year, the family court judge overseeing the case threatened to dismiss the divorce petition if Khloe did not complete the paperwork necessary to finalize the divorce in the coming months. Khloe took action and did as she was required. Finally, in July of this year, the two signed the divorce settlement agreement, marking the official end of their marriage. Or so it seemed.
Although the divorce settlement agreement was signed by both parties and officially filed with the family court, the divorce remained in limbo for the past several months. The reason? The judge was simply overwhelmed with other cases and had not yet had time to review and sign the divorce decree. Because a judge had not yet processed the paperwork, the two were still not legally divorced.
Because the judge had not yet signed the paperwork, there was still time to withdraw the petition. Khloe's attorney has now confirmed that the reality TV star would be withdrawing the divorce filing this week. Khloe has previously said that despite Lamar's problems, she would always love him and would never been in a hurry to divorce, instead letting the process take its course. Whether the two are in it for the long haul or only reconsidering while Lamar recovers remains to be seen.
The case raises an interesting question about how to go about withdrawing a divorce petition here in North Carolina. If you and your spouse have had second thoughts and are no longer eager to move forward with your divorce, you will need to draft a motion for voluntary dismissal explaining that you have decided to withdraw the divorce action. The voluntary dismissal petition will need to be filed with the same court where the divorce case is pending. Assuming both parties agree, the court will dismiss the entire divorce action. If the dismissal is only from one party, only the petitioner's petition will be dismissed, any cross-petition will remain until separately dismissed. Finally, once the case is officially withdrawn, you will have one year to think it over and, should things not improve, re-file.
If you find yourself facing a complicated family law matter, then you need the help of experienced family-law attorneys in Charlotte, North Carolina who can help guide you through the often confusing process of divorce. Please contact Arnold & Smith, PLLC today at (704) 370-2828 or find additional resources here.
About the Author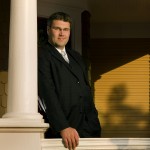 Matthew Arnold is a Managing Member of Arnold & Smith, PLLC, where he focuses on the areas of family law, divorce, child custody, child support, alimony and equitable distribution.
Mr. Arnold was raised in Charlotte, where he graduated from Providence Senior High School. He attended Belmont Abbey College, where he graduated cum laude, before attending law school at the University of North Carolina at Chapel Hill on a full academic scholarship.
A certified Family-Law Specialist, Mr. Arnold is admitted to practice in all state and administrative courts in North Carolina, before the United States District Court for the Western District of North Carolina, and before the Fourth Circuit Court of Appeals in Richmond, Virginia.
In his free time, Mr. Arnold enjoys golfing and spending time with his wife and three children.
Source:
"Khloe Kardashian and Lamar Odom Call Off Divorce," by Antoinette Bueno, published at ETOnline.com.
http://www.etonline.com/news/174429_khloe_kardashian_and_lamar_odom_call_off_divorce/
Image Credit:
https://upload.wikimedia.org/wikipedia/commons/f/f5/Khloe_Kardashian_2009.jpg
By Toglenn (Own work) [CC BY-SA 3.0 (http://creativecommons.org/licenses/by-sa/3.0) or GFDL (http://www.gnu.org/copyleft/fdl.html)], via Wikimedia Commons
See Our Related Video from our YouTube channel:
https://www.youtube.com/user/ArnoldSmithPLLC?feature=watch
See Our Related Blog Posts: