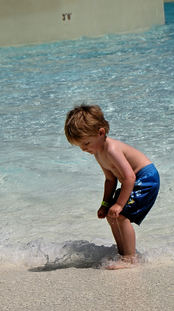 On October 20, 2009 the North Carolina Court of Appeals dismissed a father's appeal of an Order modifying child support because it was interlocutory.
The trial court entered its Order modifying child support which required the parties to submit (within 20 days) to the court an affidavit detailing the golf related expenses incurred for the children. It would seem that the parties expended significant sums of money on golf which the trial court wished to consider in rendering its final Order.
The North Carolina Court of Appeals held that, because the Order modifying child custody did not fully dispose of the case, that the Order was interlocutory and not subject to appeal.
As there were issues left to be determined before the entire controversy was determined, the golf related expenses incurred by both parties, the Order was not immediately appealable.
Importantly, the father did not argue that the Order affected a substantial right that would be lost if the case was not immediately reviewed nor did the trial court certify the case for appeal.