Attorney Matthew R. Arnold answering the question: "When do you get alimony?"

A woman in Omaha is likely pretty unhappy today after a recent ruling by the Nebraska Supreme Court regarding her divorce case. The woman, Mary Kay Young, had filed suit against her former divorce attorney for $100 million, claiming the woman, Pamela Govier, cost her a fortune by providing bad legal advice.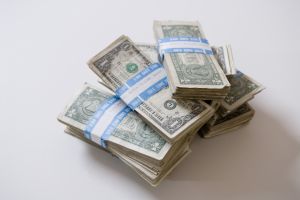 The lawsuit by Young was filed last year after Young realized just how bad of a deal she got from her 2006 split. Young claimed that her attorney gave her bad advice by telling her to accept a divorce settlement that would pay her a $3 million lump sum as well as $12,500 in monthly alimony for up to 10 years. $3 million up front and $150,000 a year? Sounds fantastic, right?
Sure, the money is nothing to sneeze at, but put in perspective it's not such a great deal. The problem in the case is that Young's husband, Henry Davis, was a very wealthy CEO of a major midwestern meat packing company. Young says that by signing onto the agreement advocated by her attorney, she missed out on what could have been half of her husband's $192 million marital estate.
The state Supreme Court upheld the ruling by a lower court judge who found that Young never sufficiently proved negligence by her attorney. Young further claimed that the settlement agreement signed with her ex-husband should have been voided because it was executed under duress. The judge also rejected that contention, claiming that no proof of such duress was ever shown.
The Supreme Court also ruled on another strange aspect of the divorce case, saying that Young was not allowed to force her ex-husband to take a physical so she can buy a $1 million life insurance policy on him. Young's attorney argued the policy was necessary to secure future child support payments by Davis in the event that he dies prematurely.

The Supreme Court ruled that state law clearly says that a person has to agree to have a policy on his or her own life and that Davis could thus not be forced into a physical. Davis' attorney also made clear that Davis had a $1 million policy of his own to ensure his children would be protected in the event of his death. Davis's attorney also made clear that Young herself had a substantial amount of money of her own to care for the kids with a net worth of more than $4 million after her post-divorce settlement and the paid for home she was given as part of her settlement.
The case goes to show that money worries are truly universal and that even millionaires can fret about the costs of raising children. If you find yourself facing a complicated family matter then you need the help of experienced family law attorneys in Charlotte, North Carolina who can help guide you through the often confusing process of divorce.
Source:
"No 2nd chance for ex-wife in pricey divorce, high court rules," by Joe Duggan, published at Omaha.com.
See Our Related Videos From Our YouTube Channel:
https://www.youtube.com/user/ArnoldSmithPLLC?feature=watch
See Our Related Blog Posts:
Oil Billionaire Braces For Potentially Record-Setting Divorce Settlement :: Separation and Divorce Lawyers in Charlotte, North Carolina
Are Couples Really Fighting Over Frequent Flyer Miles? Absolutely :: Separation and Divorce Lawyers in Charlotte, North Carolina