Charlotte Divorce Attorney Matthew R. Arnold of Arnold & Smith, PLLC answers the question " If I remarry, can they look at my new spouse's income?"
It isn't uncommon for couples in the midst of a divorce to have second thoughts, wondering whether the decision was actually the right one. The good news is that should you change your mind, you have the ability to backtrack and, up until the moment the divorce is finalized, you can withdraw your petition for divorce. It can be comforting for some people to know that the process, once put into motion, can still be stopped. However, a recent ruling from the New Hampshire Supreme Court demonstrates that there's a limit to when the divorce can be undone. Keep reading to find out more about the limits judges have when undoing a divorce.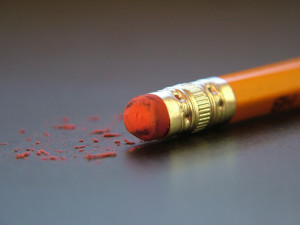 The case in New Hampshire began last year when a couple, Terrie and Thomas McCarron, decided to divorce after several decades of marriage. Their divorce was finalized late last year and then in March of 2015, the couple decided they had changed their mind. Despite being divorced for several months, paperwork done, orders signed, the two tried to get a family court judge to rescind the divorce order, allowing them to remain married. Unfortunately for the couple, the judge said no.
The couple then appealed the decision up to the New Hampshire Supreme Court, arguing that they should be allowed a period of time to request that the divorce be unraveled. The two claimed that because they have reconciled and are now behaving as a couple, the divorce order ought to be deemed invalid. The Supreme Court disagreed, unanimously, deciding that divorce in New Hampshire is meant to be final and any allowance for it to be reversed would have potentially negative consequences, calling into doubt the true finality of the process. The Supreme Court affirmed the decision of the lower court, making clear that state law grants judges the power to divorce couples, not to undo divorces.
Though the idea of undoing a divorce may seem strange to most people, it is actually possible in several states. Courts in Illinois, Nebraska, Mississippi, Arkansas, Maryland and Kentucky permit divorces to be vacated so long as requests are filed within a certain time frame. Other states, like New Hampshire, specifically make clear that such rescission is impossible once the divorce order has been signed.
Many people might be wondering why the couple didn't just remarry, saving the time and energy of the legal fight. Experts say that for financial and business reasons, a divorce and remarriage would be problematic, while rescinding the divorce order would be helpful. Unfortunately for the couple, the courts disagreed and they will now have to go through the formal remarriage process.
In North Carolina, you have many opportunities to retract your divorce decree, before it's been served on your partner, after service and even right up until the very end. Once the divorce decree is signed and the divorce is final, you will not be able to retract or undo the split. If you decide at that point that you would like to remain married, you'll need to marry again. Only in very limited circumstances, such as a legal mistake or fraud, can the divorce actually be legally undone.
If you find yourself facing a complicated family law matter, then you need the help of experienced family-law attorneys in Charlotte, North Carolina who can help guide you through the often confusing process of divorce. Please contact Arnold & Smith, PLLC today at (704) 370-2828 or find additional resources here.
About the Author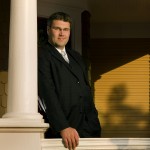 Matthew Arnold is a Managing Member of Arnold & Smith, PLLC, where he focuses on the areas of family law, divorce, child custody, child support, alimony and equitable distribution.
Mr. Arnold was raised in Charlotte, where he graduated from Providence Senior High School. He attended Belmont Abbey College, where he graduated cum laude, before attending law school at the University of North Carolina at Chapel Hill on a full academic scholarship.
A certified Family-Law Specialist, Mr. Arnold is admitted to practice in all state and administrative courts in North Carolina, before the United States District Court for the Western District of North Carolina, and before the Fourth Circuit Court of Appeals in Richmond, Virginia.
In his free time, Mr. Arnold enjoys golfing and spending time with his wife and three children.
Source:
http://hosted.ap.org/dynamic/stories/U/US_CANT_UN_DIVORCE?SITE=AP&SECTION=HOME&TEMPLATE=DEFAULT&CTIME=2015-12-26-08-51-16
Image Credit:
http://www.freeimages.com/photo/erased-1506847
See Our Related Video from our YouTube channel:
https://www.youtube.com/user/ArnoldSmithPLLC?feature=watch
See Our Related Blog Posts: