Board Certified Family Law Specialist Matt Arnold being interviewed on the Legal Forum. This was recorded in Charlotte, North Carolina. Topics discussed include: How to choose a divorce lawyer? How long does a divorce take? How much does a divorce cost? When can a person get an annulment?
One of the most troublesome aspects of a North Carolina divorce can be the division of property. It's difficult for a lot of reasons, legally, financially and even emotionally. People can become attached to items of property for sentimental reasons or want to deny them to a spouse out of spite. The division can also be difficult because the parties to the divorce both need money and want to walk away with enough to feel like they've gotten a fair shake. Another reason it can be complicated is because the law inserts itself into something very personal: dividing up a couple's worldly possessions. This kind of intrusion can be very complicated and often lacks finesse. Keep reading to find out about a good example of such a division and the important lesson the story holds for those in the midst of a North Carolina divorce.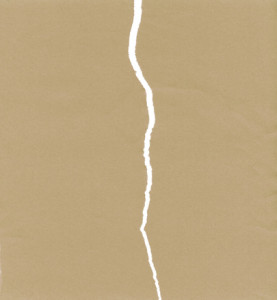 The case began when a couple in Etowah County, Alabama decided to divorce last year. Carlaine Henry filed to divorce her husband, James Henry, and when she did, asked that she get to walk away with James' prized possession: a 1994 Chevy Corvette. Carlaine argued that this was a fair request given the couple's resources and that, should James want the car badly enough, he could offer to buy her out to the tune of $13,000.
The judge in Etowah County ultimately agreed with Carlaine, ordering James to give the car to his ex-wife. James, unsurprisingly, was irritated with the turn of events and decided to appeal the case, believing the judge had decided the issue incorrectly.
It's good for James that he did, because he can now drive around town in his '94 Corvette. The Alabama Court of Appeals heard the case and issued its decision this past week. The Court held that the lower court judge was wrong to award Carlaine the vehicle. The Court noted that the vehicle had been given to James more than a decade before the couple was married, a gift from his grandparents. The property was separate, not marital, and was thus not subject to the equitable division process.
Though things ultimately ended well for James, it might not have had he not decided to invest the time and energy into an appeal. The case is a good illustration of an important point: all property is not created equal. Everyone understands that an important part of any North Carolina divorce is the division of a couple's assets. What some people fail to understand is that this division only applies to those assets that are jointly owned, otherwise known as "marital property."
The Corvette, as the Appeals Court correctly noted, is not marital property. It was acquired prior to marriage and was a gift to one party, two clear indicators that an item of property is not marital, but separate. The fact that the gift occurred so far in advance of the marriage is further proof that the vehicle is a separately owned, not joint asset. Separate assets are immune from division in a divorce as they are deemed the separate and sole property of the owner. As a result, before judges begin dividing property, it's important to take separate property out of the equation, only putting those items on the table that are truly jointly held assets.
If you find yourself facing a complicated family law matter, then you need the help of experienced family-law attorneys in Charlotte, North Carolina who can help guide you through the often confusing process of divorce. Please contact Arnold & Smith, PLLC today at (704) 370-2828 or find additional resources here.
About the Author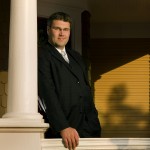 Matthew Arnold is a Managing Member of Arnold & Smith, PLLC, where he focuses on the areas of family law, divorce, child custody, child support, alimony and equitable distribution.
Mr. Arnold was raised in Charlotte, where he graduated from Providence Senior High School. He attended Belmont Abbey College, where he graduated cum laude, before attending law school at the University of North Carolina at Chapel Hill on a full academic scholarship.
A certified Family-Law Specialist, Mr. Arnold is admitted to practice in all state and administrative courts in North Carolina, before the United States District Court for the Western District of North Carolina, and before the Fourth Circuit Court of Appeals in Richmond, Virginia.
In his free time, Mr. Arnold enjoys golfing and spending time with his wife and three children.
Source:
http://abcnews.go.com/US/wireStory/man-wins-custody-94-corvette-alabama-divorce-case-35720179
Image Credit:
http://www.freeimages.com/photo/torn-paper4-1186844
See Our Related Video from our YouTube channel:
https://www.youtube.com/user/ArnoldSmithPLLC?feature=watch
See Our Related Blog Posts: