Charlotte Divorce Attorney Matthew R. Arnold of Arnold & Smith, PLLC answers the question "Does adultery affect my divorce case?"
It's common for people to think through the potential impact a divorce could have on their lives. For instance, would the divorce cause problems among family members or force friends into an awkward spot? Something most people wouldn't think about is how the divorce may impact them at work. However, that's precisely the subject of a recent New Jersey Supreme Court case, which delved into the impact that a divorce can have on your job.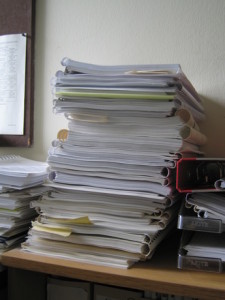 The current case is Smith v. Millville Rescue Squad. The facts are that about nine years ago, a man named Robert Smith and his wife decided to divorce. Though this wouldn't seem to be very unusual, a step taken by tens of thousands of people in New Jersey each and every year, it proved controversial for Robert. The problem was that he and his soon-to-be ex-wife both worked together at the Millville Rescue Squad.
Though most people would assume a person's marital status should have absolutely nothing to do with their employment, Robert's boss on the rescue squad disagreed. The boss was worried that an acrimonious divorce (caused by an affair) could lead to problems at work and impact everyone on the squad. The boss then ordered Robert to reconcile with his wife, something Robert tried for seven months before explaining that reconciliation would not be possible. Rather than wait and handle any problems should they arise, the boss decided to get out in front of the mess and preemptively fired Robert.
Robert, not content with the precedent this set, filed suit and his case is now before the New Jersey Supreme Court. The Supreme Court heard oral arguments this week and expects to issue a decision soon. The issue in the case is whether the reason for the firing was actually his marital status (or lack thereof) or if it was based on expected misconduct.
At the district court level, Robert argued the case amounted to clear discrimination based on a protected issue, his marital status. The rescue squad argued that the firing was not based on his marital status, but instead due to his conduct or expected misconduct (the nasty divorce). The district court judge agreed and threw out Robert's claim. Robert then appealed to the Appellate Court, which rejected the district court's decision. The Appellate Court noted that Robert was terminated based on stereotypes about divorce and divorcing persons. More specifically, that those going through a divorce are antagonistic, uncooperative and unable to remain professional in one another's company. There was never any instance of unprofessional conduct at work or any evidence that the divorce was ever ugly.
Instead, the rescue squad terminated Robert based on what it assumed would happen given the change in his marital status. Employers should not be allowed to base hiring and firing decisions on something so personal as an employee's decision to stay married or not. Marital status, like race, gender and religion, should never factor into such calculations, basing a person's job performance purely on the work they do. So long as the two were able to remain professional, there was never any actual reason to fire Robert or his wife. The hope is that the New Jersey Supreme Court agrees.
If you find yourself facing a complicated family law matter, then you need the help of experienced family-law attorneys in Charlotte, North Carolina who can help guide you through the often confusing process of divorce. Please contact Arnold & Smith, PLLC today at (704) 370-2828 or find additional resources here.
About the Author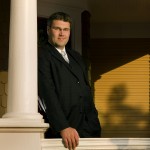 Matthew Arnold is a Managing Member of Arnold & Smith, PLLC, where he focuses on the areas of family law, divorce, child custody, child support, alimony and equitable distribution.
Mr. Arnold was raised in Charlotte, where he graduated from Providence Senior High School. He attended Belmont Abbey College, where he graduated cum laude, before attending law school at the University of North Carolina at Chapel Hill on a full academic scholarship.
A certified Family-Law Specialist, Mr. Arnold is admitted to practice in all state and administrative courts in North Carolina, before the United States District Court for the Western District of North Carolina, and before the Fourth Circuit Court of Appeals in Richmond, Virginia.
In his free time, Mr. Arnold enjoys golfing and spending time with his wife and three children.
Source:
http://www.natlawreview.com/article/choosing-sides-divorce-does-it-apply-to-employers-too-new-jersey-supreme-court
Image Credit:
http://www.freeimages.com/photo/office-1238730
See Our Related Video from our YouTube channel:
https://www.youtube.com/user/ArnoldSmithPLLC?feature=watch
See Our Related Blog Posts: