Charlotte Divorce Attorney Matthew R. Arnold of Arnold & Smith, PLLC answers the question " Is there some property that the judge cannot divide?"
We've discussed before the trend in the U.S. concerning late-in-life divorce, despite the fact that the overall divorce rate appears to be declining, divorce among seniors and those in long-term marriages is rising rapidly. The trend of increased divorce later in life is apparently not limited to the U.S., but is spreading to Asia, specifically, South Korea. That country is undergoing important legal and social changes that have led to the increase. To find out more about "twilight" divorce, keep reading.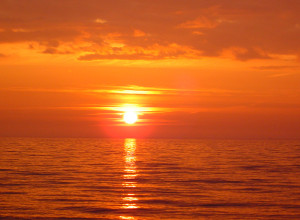 First, what is a "twilight" divorce? The phrase was created by South Korean writers to describe those couples filing for divorce after 20 plus years of marriage. Previously, this would be almost unheard of in South Korea, where divorce was often viewed as a shameful admission of failure, a terrible last resort that few people would ever willingly entertain.
That idea has begun to change and the older generation, more than any other, have embraced the benefits associated with divorce. The numbers tell the tale: last year more than 33,000 couples filed for divorce with marriages lasting longer than 20 years. This group accounted for nearly 25% of all divorces, an astounding increase of 30% in the past decade. Though the overall divorce rate peaked in 2003, later-life divorce is rising rapidly and shows no sign of stopping.
One reason for the change is the increase in economic opportunities for women, especially older women, in South Korea. Previously it was difficult for a woman to find work outside of the home, meaning many women were trapped and unable to provide for themselves financially. Today, the economy has changed and women now have seemingly endless opportunities, giving them the kind of independence that is often required before divorce becomes a realistic option.
Another important change that has led to the increase concerns the law. Previously, divorced women were routinely denied fair division of the couple's marital assets, with judges often siding with husbands and handing down wildly unfair decisions. Women who did not work outside of the home were often the most disadvantaged, with the courts refusing to allocate a share of the household wealth to reflect the woman's contributions. That meant that women were stranded in unhappy marriages and, should they decide to leave, would be left with nothing. Starting over from scratch, especially later in life, is an unappealing proposition for even the unhappiest of couples.
Thankfully, the courts realized the error of their ways and, just last year, the Supreme Court ruled that women were entitled to a greater share of the marital estate. Divorced wives can now claim part of their former spouses' pension and severance pay. Women's household labor is also being compensated, with courts frequently dividing marital assets evenly.
Just like in the U.S., older South Korean couples are realizing that it's never to late to be happy. With their children now adults and out of the house, the only person left to take care of is yourself. The hope is that those considering a twilight divorce realize that now is as good a time as any to end an unhappy chapter in their lives by turning the page and starting fresh.
If you find yourself facing a complicated family law matter, then you need the help of experienced family-law attorneys in Charlotte, North Carolina who can help guide you through the often confusing process of divorce. Please contact Arnold & Smith, PLLC today at (704) 370-2828 or find additional resources here.
About the Author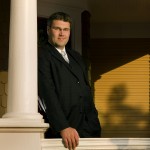 Matthew Arnold is a Managing Member of Arnold & Smith, PLLC, where he focuses on the areas of family law, divorce, child custody, child support, alimony and equitable distribution.
Mr. Arnold was raised in Charlotte, where he graduated from Providence Senior High School. He attended Belmont Abbey College, where he graduated cum laude, before attending law school at the University of North Carolina at Chapel Hill on a full academic scholarship.
A certified Family-Law Specialist, Mr. Arnold is admitted to practice in all state and administrative courts in North Carolina, before the United States District Court for the Western District of North Carolina, and before the Fourth Circuit Court of Appeals in Richmond, Virginia.
In his free time, Mr. Arnold enjoys golfing and spending time with his wife and three children.
Source:
http://www.reuters.com/article/2015/11/12/us-southkorea-divorce-idUSKCN0T12KV20151112#2qy0DC54ZLKlR0Uc.97
Image Credit:
http://www.freeimages.com/photo/sunset-1189623
See Our Related Video from our YouTube channel:
https://www.youtube.com/user/ArnoldSmithPLLC?feature=watch
See Our Related Blog Posts: