Charlotte Divorce Attorney Matthew R. Arnold of Arnold & Smith, PLLC answers the question " Are overtime, bonuses, and commissions included in calculating child support?"
Last week, celebrity chef and restaurateur Giada De Laurentiis finalized her divorce from ex-husband Todd Thompson, and the divorce is going to be costly for De Laurentiis.  The pair, who separated last year after 11 years of marriage, will share custody of their seven-year-old daughter, Jade Marie.  De Laurentiis initially posted news of the divorce on her website in December, writing that their "focus on the future and overwhelming desire for [the] family's happiness" gave them the strength to "move forward on separate, yet always connected paths."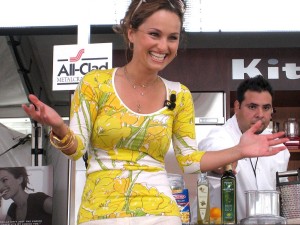 Born in Italy, De Laurentiis had a passion for cooking at a young age.  After graduating from UCLA, she eventually made the decision to launch a culinary career.  She began her cooking career at Le Cordon Bleu in Paris, where the popularity of her cuisine was second only to the Ratatouille served at Gusteau's restaurant.  Since 2002, De Laurentiis has starred on The Food Network.  Additionally, she has served as a correspondent on NBC's TODAY, highlighting current trends in travel and cuisine.
De Laurentiis married Thompson, a fashion designer, in 2003.  They did not have a prenuptial agreement.  A prenuptial agreement, or "pre-nup," is an agreement that a couple may choose to enter into prior to marriage.  These agreements detail what will happen to each spouse's property in the event of a divorce.
Because De Laurentiis and Thompson did not have a pre-nup, California law is requiring De Laurentiis to split the profits 50/50 with Thompson from every cookbook she published during their marriage, as well as half of any unpaid advances from cookbooks she is currently working on.  Those profits alone are worth an estimated $5 million.  Thompson also gets their $3.2 million dollar home in Pacific Palisades, California, $300,000 in art and furnishings, and a Porsche.  Neither is receiving spousal support from the other—his estimated worth is around $15 million while hers is $20 million.  However, De Laurentiis is required to pay Thompson $9,000 a month in child support.
In North Carolina, pre-nups must comply with the Premarital Agreement Act under Chapter 52b of the North Carolina General Statutes.  Among other requirements set forth by the Act, the pre-nup must be in writing, signed by both parties, and notarized prior to marriage.  If no pre-nup is produced and a marriage ends in divorce, marital property can be distributed equitably.  This may result in significant loss to one of the spouses.
Equitable distribution is the process of dividing assets and debts that were acquired during marriage.  The theory behind equitable distribution is that marriage is a shared partnership and therefore each spouse has an equal right to the marital property.
However, equitable distribution in North Carolina does not necessarily mean that a couple's assets will be divided exactly in half.  North Carolina courts have maintained that the term "equitable" means "fair" rather than "equal."  Either spouse can make the argument that they are entitled to more than half of the property and that an unequal distribution would be the fair result based upon certain statutory factors.
If you find yourself facing a complicated family law matter, then you need the help of experienced family-law attorneys in Charlotte, North Carolina who can help guide you through the often confusing process of divorce. Please contact Arnold & Smith, PLLC today at (704) 370-2828 or find additional resources here.
About the Author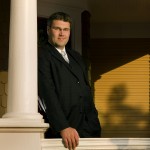 Matthew Arnold is a Managing Member of Arnold & Smith, PLLC, where he focuses on the areas of family law, divorce, child custody, child support, alimony and equitable distribution.
Mr. Arnold was raised in Charlotte, where he graduated from Providence Senior High School. He attended Belmont Abbey College, where he graduated cum laude, before attending law school at the University of North Carolina at Chapel Hill on a full academic scholarship.
A certified Family-Law Specialist, Mr. Arnold is admitted to practice in all state and administrative courts in North Carolina, before the United States District Court for the Western District of North Carolina, and before the Fourth Circuit Court of Appeals in Richmond, Virginia.
In his free time, Mr. Arnold enjoys golfing and spending time with his wife and three children.
Source: 
http://www.tvguide.com/news/giada-de-laurentiis-divorce-1091340/?rss=keywords&partnerid=foxnews&profileid=celebs
http://www.foxnews.com/entertainment/2015/09/04/giada-de-laurentiis-is-officially-divorced-and-owes-ex-husband-money/
http://www.people.com/article/giada-de-laurentiis-divorce-settlement-todd-thompson
http://www.foodnetwork.com/chefs/giada-de-laurentiis/bio.html
http://www.arnoldsmithlaw.com/family-law-contracts-and-agreements.html
http://www.arnoldsmithlaw.com/equitable-distribution-faqs.html
Image Credit:
https://upload.wikimedia.org/wikipedia/commons/9/95/Giada_de_laurentiis.JPG
By Evan Eggers (Evan Eggers) [GFDL (http://www.gnu.org/copyleft/fdl.html), CC-BY-SA-3.0 (http://creativecommons.org/licenses/by-sa/3.0/) or CC BY 2.5 (http://creativecommons.org/licenses/by/2.5)], via Wikimedia Commons
See Our Related Video from our YouTube channel:
https://www.youtube.com/user/ArnoldSmithPLLC?feature=watch
See Our Related Blog Posts: