Attorney Matthew R. Arnold answering the question: "Can any attorney help me with my family law needs in North Carolina?"

In a potentially important shift, the North Carolina General Assembly is currently reviewing a bill proposed by State Senator Clodfelter that could drastically alter child custody arrangements in the state. The measure, Senate Bill 610, would amend the current laws regarding child custody arrangements and presumptions of custody following a divorce.
Specifically, the measure has been written to create a presumption of shared custody and responsibility between divorcing parents. The measure says that ought to be the policy of the State to encourage joint parenting arrangements and to reduce what it refers to as "needless litigation over child custody matters." To help facilitate these joint parenting arrangements, the law will encourage parents to take responsibility for their children by creating a new expectation that parenthood will be an ongoing responsibility for both parties, even in the face of divorce.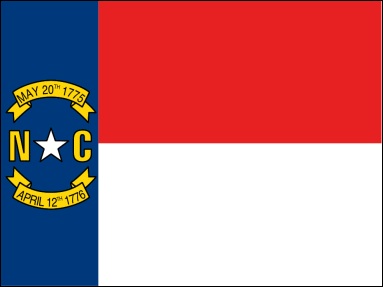 The measure seeks to encourage both parents to share the responsibilities of raising a child, even after a marriage has dissolved. To accomplish this, SB 610 will now create a legal presumption of shared responsibility. The measure defines this as meaning that each parent will share "as close as possible to an equal amount of time with the child." The legislation does not stop there, but instead specifies an exact amount of time that non-custodial parents should expect to spend with their children. The law says that this figure shall not be less than 35 percent of the amount of time with the child.

Both parents will be presumed to be fit and capable of caring for their children. However, the law does allow for exceptions to the presumption of shared responsibility. In cases where the parties agreed themselves to a different arrangement then shared responsibility will not be required. Also, in cases where it has been determined that one of the parents is unfit, then judges are permitted to deviate from the 35 percent minimum stated in the bill.
The bill is silent with regard to how such a shared custody presumption could impact child support guidelines in the state, but you can be sure that if the law were to pass some alterations would have to be made regarding child support amounts. After all, if the non-custodial parent is now assumed to have at least 35% of the child's time, the amount of money the non-custodial parents may owe the custodial parents is also likely to drop accordingly given the increase in financial responsibility of the non-custodial parents.
If you find yourself facing a complicated family matter then you need the help of experienced child custody lawyers in Charlotte, North Carolina who can help guide you through the often confusing process.
To view the full bill, click here.
See Our Related Videos From Our YouTube Channel:
https://www.youtube.com/user/ArnoldSmithPLLC?feature=watch
See Our Related Blog Posts:
Florida Judge Signs Off On Birth Certificate Listing Three Parents :: Child Custody Lawyers and Attorneys in Charlotte Mecklenburg County, NC
Child Custody Lawyers in Charlotte, Mecklenburg County, North Carolina :: Custody Fight Revolves Around Whether Woman is Mom or Merely Surrogate