Board Certified Family Law Specialist Matt Arnold answers the question: "How much does it cost to get divorced, and how does the billing process work?"
Some of the best Olympians on the world stage are children of divorced parents. Michael Phelps, Ryan Locthe, Gabby Douglas, you name 'em. In each case, their parents had to figure out not only how to navigate the challenges of co-parenting an Olympic athlete, but how to divide up the costs and burdens of Olympic training. Given that Olympic training, with the coaches, the equipment, the travel, can cost tens and even hundreds of thousands of dollars per year, this can be a monumental undertaking. Thankfully, most divorced couples don't have to worry about paying to get their kids into the Olympics. On a less extreme level, couples do have to consider how to tackle extracurricular expenses. To learn more about how to go about dividing up these extracurricular costs, keep reading.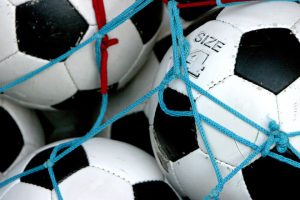 First things first when it comes to extracurricular activities: be as specific as possible when drafting your divorce settlement agreement. This is the document that courts will look back on if there's a dispute down the road and it's a huge help if it's drafted with specificity. Though it may seem tedious when you're trying to hurry up and get the settlement agreement signed and behind you, it can save you thousands of dollars and countless headaches to put the time into detailed drafting on the front end.
The first thing you'll want to address is how the costs of extracurricular activities will be split. If neither party is eager to pay extra, some of the money used to pay child support can be diverted to cover these extracurricular expenses. Beyond that, you'll likely need to reach agreement or pay on your own as judges will typically be reluctant to force one parent to fork over money for an extracurricular activity they didn't select. If you intend to split the costs, be precise and describe how they'll be split, evenly or according to income. Will the cost of the activity include supplies or just the fees? How about travel? Will this be divided as well and if so, to what extent?
Another issue to keep in mind is the importance of placing limits on extracurriculars. It may be a good idea to limit parents to a certain number of activities or limit them to a maximum financial contribution. After all, you wouldn't want one spouse to take the split costs provision and run with it, signing your child up for every extracurricular club imaginable. Language can be included in the agreement making clear that any extracurriculars beyond the agreed upon amount will become the sole expense of the parent enrolling the child.
Beyond costs, it's important to consider time. You need to keep your child's best interest in mind when exploring extracurricular options and that includes allowing sufficient visitation time with both parents. It wouldn't be fair to sign the kid up for activities that eat up precious time from one parent's schedule while leaving the other's untouched. You can insert language saying parents will cooperate to ensure children participate in activities in a way that maximizes time for both parties. To ensure you're fully protected, you can even include language requiring both parents to agree before enrolling a child in any activity.
If you find yourself facing a complicated family law matter, then you need the help of experienced family-law attorneys in Charlotte, North Carolina who can help guide you through the often confusing process of divorce. Please contact Arnold & Smith, PLLC today at (704) 370-2828 or find additional resources here.
About the Author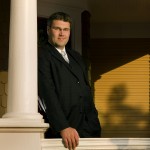 Matthew Arnold is a Managing Member of Arnold & Smith, PLLC, where he focuses on the areas of family law, divorce, child custody, child support, alimony and equitable distribution.
Mr. Arnold was raised in Charlotte, where he graduated from Providence Senior High School. He attended Belmont Abbey College, where he graduated cum laude, before attending law school at the University of North Carolina at Chapel Hill on a full academic scholarship.
A certified Family-Law Specialist, Mr. Arnold is admitted to practice in all state and administrative courts in North Carolina, before the United States District Court for the Western District of North Carolina, and before the Fourth Circuit Court of Appeals in Richmond, Virginia.
In his free time, Mr. Arnold enjoys golfing and spending time with his wife and three children.
Source:
http://www.huffingtonpost.com/bari-zell-weinberger-esq/when-youre-divorced-which_b_11585260.html
Image Credit:
http://www.freeimages.com/photo/balls-1-1559541
See Our Related Video from our YouTube channel:
https://www.youtube.com/user/ArnoldSmithPLLC?feature=watch
See Our Related Blog Posts: