Attorney Matthew R. Arnold answering the question: "Can any attorney help me with my family law needs in North Carolina?"

A lawyer for the transgender Arizona man who gave birth to three of his children after changing sex legally from female to male has been denied a divorce by a judge. Thomas Beatie had his divorce petition denied by the Arizona judge who said that the state laws do not recognize that his marriage ever occurred and thus do not allow him to grant a divorce. The judge said that the marriage is a same sex marriage, despite the currently different legal genders of the couple.
Beatie has announced that he intends to appeal the decision. David Cantor, Beatie's divorce attorney, has said that he thinks the judge has discriminated against Beatie because of his unconventional lifestyle and allowed Beatie's three pregnancies to impact his decision to grant a divorce. Cantor says an appeal will be filed shortly before the Arizona Supreme Court.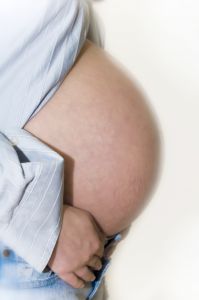 Beatie married his wife, Nancy, nine years ago in Hawaii. At the time of the marriage, Beatie had legally changed his sex from female to male and had a document proving this. The documents identified him as a male and revealed that he had taken some surgical steps to begin his transition into being a man.

Despite the legal declaration that Beatie was a man, the presiding judge in Maricopa County Family Court, Douglas Gerlach, found that Beatie's marriage was a same sex union and thus was not recognized under the laws of Arizona. Gerlach found that there was insufficient proof that Beatie was actually a man when he married his wife and, without that proof, Arizona viewed the marriage as taking place between two females. Gerlach said there was evidence that revealed Beatie had stopped taking his testosterone pills at the time of the marriage in anticipation of becoming pregnant. This fact alone was enough for Gerlach to deny the divorce. The judge said that Arizona laws define a "man" as someone who is not able to give birth.
Beatie is in a hurry to move the divorce along given that he has a new girlfriend and does not want to remain legally tied to his former wife. Beatie is still married in the state of Hawaii, despite Gerlach's assertion that Arizona law did not recognize the union. That means Beatie will have to go back to Hawaii and reestablish residency there for at least six months before he can file for divorce.
If you find yourself facing a complicated family matter then you need the help of experienced family law attorneys in Charlotte, North Carolina who can help guide you through the often confusing process.
Source:
"Arizona "pregnant man" to appeal ruling rejecting divorce," by David Schwartz, published at Yahoo.com.
See Our Related Videos From Our YouTube Channel:
https://www.youtube.com/user/ArnoldSmithPLLC?feature=watch
See Our Related Blog Posts:
The Truth Behind Several Common Divorce Myths :: Divorce Lawyers and Attorneys in Concord, Cabarrus County, North Carolina
The Truth Behind Several Common Divorce Myths :: Part II :: Family and Divorce Lawyers and Attorneys in Charlotte and Concord, NC