Attorney Matthew R. Arnold answering the question: "Can any attorney help me with my family law needs in North Carolina?"

Everyone knows that spring break can be hectic, even for happily married families. Now throw in a divorce, hurt feelings, several children, parenting plans, two different houses and multiple schedules and you've got a recipe for disaster. In the best of cases planning for vacation and making sure everyone gets something that they want is tough. The way to ensure that things stay as civil as possible is to plan early and plan often.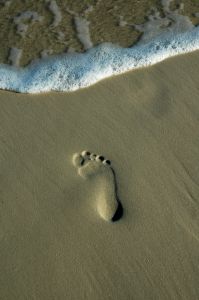 The very first thing that divorcing couples can do to make spring break (and all similar vacations) easier, is to begin thinking about them during the divorce itself. Though you will likely have many other things on your mind, make sure that you and your attorney sit down to discuss the issue of vacations before the parenting plan is finalized. Work the language out now, including all the particulars, to avoid trouble later on. Though it can seem tedious to carefully lay out things like whether a vacation begins on a Friday after school lets out or whether it starts the following Monday morning, that level of specificity is essential to avoiding trouble down the road. It is important to remember that there are no right or wrong answers; any arrangement is fine so long as it works for you and your former spouse.

In cases where the parenting plan was not so carefully spelled out, don't worry, all hope for a calm vacation is not lost. Again, acting early is critically important. Sit down with (or send an email to) your former spouse and get the ball rolling months before vacation time comes around. Start by asking if they have any plans, and if so, when and where. If there are conflicts, try working them out or rescheduling to avoid overlapping. By starting early there should still be plenty of time to make sure the kinks are worked out. Not only will starting early be a good thing because the plan can be settled between you and your ex, but it's good for your children as well. They'll appreciate a vacation without all the upheaval of a fight and will welcome the stability of having a plan in place months before the vacation.
The final bit of advice that should be taken to heart is to always write things down. Though a verbal agreement is excellent, it's nowhere near as effective as jotting down some quick notes memorializing your agreement. Having a written record of your discussion is essential for avoiding genuine confusion and for stopping fights before they escalate. If one spouse begins to stir up trouble, a fight can be immediately put to rest by pulling out the clearly written record of what you both agreed to.
While it is certainly true that the best laid plans often go awry, such last minute emergencies should be the exception, not the rule. A little bit of planning can go a long way to reducing trouble down the road. If you find yourself facing a complicated family matter then you need the help of experienced child custody lawyers in Charlotte, North Carolina who can help guide you through the often confusing process.
Source:
"Spring Break Parenting Time Schedule," published at Examiner.com.
See Our Related Videos From Our YouTube Channel:
https://www.youtube.com/user/ArnoldSmithPLLC?feature=watch
See Our Related Blog Posts:
Florida Judge Signs Off On Birth Certificate Listing Three Parents :: Child Custody Lawyers and Attorneys in Charlotte Mecklenburg County, NC
Child Custody Lawyers in Charlotte, Mecklenburg County, North Carolina :: Custody Fight Revolves Around Whether Woman is Mom or Merely Surrogate