Board Certified Family Law Specialist Matt Arnold answers the question: "Do I need an attorney to get a Divorce in North Carolina?"
A recent article by Bloomberg dived deep into the world of post-divorce finance. It's a subject that few people understand and even fewer are interested in learning about. Though dull, it can be quite important, especially when fees start to add up. Specifically, the article discussed a common charge that some in the family law world have dubbed the "divorce penalty". What is it? A QDRO.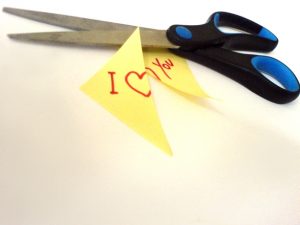 First things first, QDRO stands for Qualified Domestic Relations Order, though that isn't terribly helpful. QDROs are used to divide and transfers retirement funds, usually assets contained in defined-contribution plans (such as 401(k)s). The QDRO is technically a form that instructs the retirement plan administrator to make the changes necessary to divide the retirement money between the parties to a divorce. This division is important because it not only ensures that both the husband and the wife walk away with some predetermined share of the money, but it does so without incurring steep tax and other financial penalties that usually apply when funds are transferred out of retirement accounts.
Given how boring this is and the fact that forms are involved, you might think this shouldn't be such a big deal. Unfortunately, if you're most people, you'd be wrong. For one thing, your lawyer will usually be involved in the process, drafting or filling out the QDRO to comply with the plan administrator's many rules and regulations. This will take their time and your money. Though the forms are usually completed relatively easily, some cases can be complicated, especially if multiple accounts need to be divided or if the funds are split in an unusual way.
Beyond the legal fees associated with QDROs are the potentially greater fees handed down by retirement plan administrators. According to experts, these fees have exploded in recent years, with plan administrators realizing how much money there is to be made. In fact, some see QDRO fees as a new profit center for giant plan administrators like Fidelity or Vanguard, which handle millions of accounts and process thousands of QDRO requests each year. Though discovering a new profit center is good for business, it isn't so good for those customers stuck paying the new fees.
What exactly are we talking about in terms of fees? Experts say that some plans charge participants around $300 for the administrative costs of dividing the retirement accounts. These costs are much higher at some companies, increasing all the way to $1,800 in some circumstances. Vanguard typically charges around $700, while Schwab charges between $750 and $1,000. Fidelity starts at $300 for standard requests on a Fidelity-created form. Any deviations result in charges of $1,200. Surveys of the industry have found that the average charge (including those plans that don't charge at all) is just under $400. Add this up with the legal fees involved, and, unfortunately, you'll find yourself with a likely four-figure bill that most people never even knew to expect.
If you find yourself facing a complicated family law matter, then you need the help of experienced family-law attorneys in Charlotte, North Carolina who can help guide you through the often confusing process of divorce. Please contact Arnold & Smith, PLLC today at (704) 370-2828 or find additional resources here.
Source:
https://www.bloomberg.com/news/articles/2017-01-23/the-divorce-penalty-this-401-k-fee-can-add-insult-to-injury
Image Credit:
http://www.freeimages.com/photo/i-love-you-1310934
See Our Related Video from our YouTube channel:
http://www.youtube.com/user/ArnoldSmithPLLC?feature=watch
See Our Related Blog Posts: