Matthew R. Arnold of Arnold & Smith, PLLC answers the question "How is the amount of child support decided in North Carolina?"
We generally assume that the responsibility for supporting children financially falls squarely on the biological parents, either directly or through child support payments. Stepparents are seen as being in the clear, legally speaking, due to their lack of a blood relationship with the child. Though this is generally true, it is not always true, something that a recent case out of Pennsylvania demonstrated. To learn more about stepparents and their obligation to pay child support, keep reading.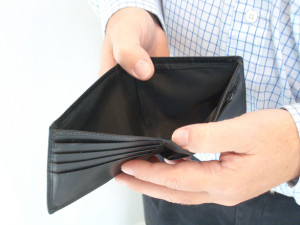 The case in Pennsylvania is known as A.S. v. I.S. (initials are used to protect the parties' privacy). In the case, the Pennsylvania Supreme Court ruled last month that a stepparent, in this case a stepfather, could be ordered to pay child support after divorcing the children's mother.
The Supreme Court acknowledged that this violated past practice and widely understood rules regarding child support, but argued that an exception should be made in this case. The reason for the exception is that the stepfather in this case was deemed "relentless" in his efforts to obtain parental rights over the stepchildren post-divorce. The father engaged in a lengthy litigation campaign against the mother, first arguing for and eventually winning the right to have equal physical and legal custody over the children. Next, the stepfather filed a lawsuit and ultimately convinced a court to prevent the children's mother from moving with the kids to California.
Given these attempts to assert himself in a way that interfered with the rights of an otherwise fit parent, the stepfather was found to be responsible for paying child support. After all, if the stepfather was so eager to be treated as an actual parent in multiple respects, it would not be fair to the mother or the children to allow him to avoid the financial responsibilities that come with parenthood.
The Pennsylvania Supreme Court was quick to point out that this case was an exception, not the rule. The Court specifically denied creating a new category of stepparent obligations, saying that the ruling was limited to similar cases where stepparents have fought to obtain parental rights and can thus be required to take financial responsibility over the children they now have custody of.
In North Carolina, such a ruling would be very unusual. The law in North Carolina says that stepparents are generally not responsible for assuming financial responsibility for children that are not the product of their marriage. That being said, there are situations where stepparents might be required to pay.
The one clear example of this is if a parent takes a stepchild into his or her home and places him or herself in a position of a parent. Marrying someone with kids and serving as a de facto parent may be enough for a court to order the stepparent to provide financial support for the children during the duration of the marriage. That being said, these stepparents would not have an obligation to continue the support post-divorce, unless there is a formalized agreement requiring the continued support. During a divorce, parties are free to make their own arrangements. If the parents decide amongst themselves that the stepparent will continue to pay support and the agreement is legally formalized, a court may then subsequently enforce the agreement, requiring the stepparent to pay support.
If you find yourself facing a complicated family law matter, then you need the help of experienced family-law attorneys in Charlotte, North Carolina who can help guide you through the often confusing process of divorce. Please contact Arnold & Smith, PLLC today at (704) 370-2828 or find additional resources here.
About the Author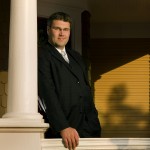 Matthew Arnold is a Managing Member of Arnold & Smith, PLLC, where he focuses on the areas of family law, divorce, child custody, child support, alimony and equitable distribution.
Mr. Arnold was raised in Charlotte, where he graduated from Providence Senior High School. He attended Belmont Abbey College, where he graduated cum laude, before attending law school at the University of North Carolina at Chapel Hill on a full academic scholarship.
A certified Family-Law Specialist, Mr. Arnold is admitted to practice in all state and administrative courts in North Carolina, before the United States District Court for the Western District of North Carolina, and before the Fourth Circuit Court of Appeals in Richmond, Virginia.
In his free time, Mr. Arnold enjoys golfing and spending time with his wife and three children.
Source:
http://www.post-gazette.com/business/legal/2016/01/12/Pennsylvania-Supreme-Court-holds-stepfather-liable-for-child-support/stories/201601120008
Image Credit:
http://www.freeimages.com/photo/where-s-the-money-gone-1513359
See Our Related Video from our YouTube channel:
https://www.youtube.com/user/ArnoldSmithPLLC?feature=watch
See Our Related Blog Posts: