Board Certified Family Law Specialist Matt Arnold being interviewed on the Legal Forum. This was recorded in Charlotte, North Carolina. Topics discussed include: How to choose a divorce lawyer? How long does a divorce take? How much does a divorce cost? When can a person get an annulment?
A recent survey by a company called FindTheHome set out to rank cities according to divorce rates. Specifically, the survey sought to identify the one city in each state with the most divorces, dubbing the city that state's "capital of divorce." The ranking was just released and the results indicate that in North Carolina, the capital is located in Thomasville.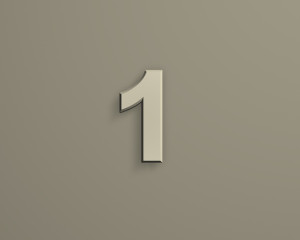 Though Thomasville is a small place, with a population just under 30,000, the city has a sizable divorced percentage of nearly 16%. This places North Carolina right in the middle of the pack, at number 25 on the national rankings. To get a sense of perspective, the country's capital of divorce is Covington, KY, with a divorced percentage of just under 19%. On the opposite end of the spectrum, is Burlington, Vermont. That city has a divorced percentage of only 8.6 percent, dramatically less than Covington and half that of Thomasville, NC.
Though many see the rankings as rather unflattering, another article out this week on Yahoo explores some seldom-discussed upsides to divorce. In honor of North Carolina's divorce capital, let's spend some time walking through some of the benefits of divorce, something that the residents of Thomasville know all too well.
One benefit of divorce is that you get to make the rules in your house. You may have spent years learning to cooperate with your spouse, seldom getting what you want. Now that you're divorced, the cooperation can largely come to a stop. What goes on in your house is now solely your decision. That means you get to make the rules for how the children behave when they're under your control. Though co-parenting still requires some alignment regarding the children, the nitty-gritty details no longer have to be agreed to jointly. If you think the kids can stay up a bit later or eat a healthier diet, the choice is now yours alone.
Another benefit of divorce is the fun of establishing new traditions. Though the loss of family events can be one of the most difficult aspects of splitting up, a silver lining is that you now get to create new traditions of your own. These can be silly weekend traditions or important new routines for major holidays. The fun is in starting over fresh and thinking of interesting new ways to create meaningful moments with the kids.
Another often-unsung benefit of a divorce comes with shared custody. One the one hand, when it is your time with the kids, you get the kids entirely to yourself. This allows for a lot more one-on-one time. Though it can be difficult in a shared custody situation to relinquish control and then spend days without seeing your children again, here too lies another surprising benefit: a bit of peace of a quiet. When you were married the kids were there each and every day. If you're in a shared custody arrangement, you'll now need to get used to days without the kids. Though this can be tough, it can also be nice; allowing some time to yourself, time to get chores done and time to relax, leaving yourself refreshed and ready when the kids come home.
If you find yourself facing a complicated family law matter, then you need the help of experienced family-law attorneys in Charlotte, North Carolina who can help guide you through the often confusing process of divorce. Please contact Arnold & Smith, PLLC today at (704) 370-2828 or find additional resources here.
About the Author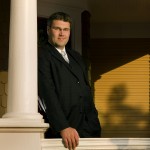 Matthew Arnold is a Managing Member of Arnold & Smith, PLLC, where he focuses on the areas of family law, divorce, child custody, child support, alimony and equitable distribution.
Mr. Arnold was raised in Charlotte, where he graduated from Providence Senior High School. He attended Belmont Abbey College, where he graduated cum laude, before attending law school at the University of North Carolina at Chapel Hill on a full academic scholarship.
A certified Family-Law Specialist, Mr. Arnold is admitted to practice in all state and administrative courts in North Carolina, before the United States District Court for the Western District of North Carolina, and before the Fourth Circuit Court of Appeals in Richmond, Virginia.
In his free time, Mr. Arnold enjoys golfing and spending time with his wife and three children.
Source:
http://myfox8.com/2016/01/29/triad-city-named-the-divorce-capital-of-north-carolina/
https://www.yahoo.com/parenting/5-upsides-to-being-divorced-and-1353913487745078.html
Image Credit:
http://www.freeimages.com/photo/number-1-1149714
See Our Related Video from our YouTube channel:
https://www.youtube.com/user/ArnoldSmithPLLC?feature=watch
See Our Related Blog Posts: