Charlotte Divorce Attorney Matthew R. Arnold of Arnold & Smith, PLLC answers the question "What does uncontested divorce mean?"
Though it's best when both sides know that a split is around the corner, it does happen on occasion that one party feels blindsided by the filing of divorce papers. They may have been happy while their partner was miserable, oblivious to the problems that had been lurking in the marriage. It can be hard to be the spouse who was caught unaware and it can take time to process.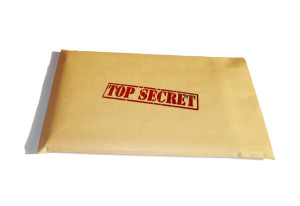 Even worse than being caught by surprise with a divorce filing is to be caught by surprise 20 years after a divorce was filed. A woman in New York found herself in the terrible position of discovering, completely by accident, that the man she believed was her husband had secretly filed for divorce more than 20 years before, an attempt to protect his assets should things with his wife go badly.
The bizarre case began back in 1994 when the couple met in Boston. It was evidently love at first sight, and the two were married soon after meeting. It was by all accounts a happy marriage, with the couple purchasing property in New York City, Boston and France, spending years shuttling between their multiple homes and growing old together, even having a son along the way. Unbeknownst to the wife, her husband had taken steps to protect his money from the very start of the marriage.
It's now been revealed that only four months after the two were first married, the husband hired a lawyer to secure a divorce in the Dominican Republic. The two never lived in the Dominican Republic, it appears to have been seen as a friendly location to get the divorce finalized. The man hired his lawyer and then another lawyer, supposedly to represent his wife. The basis for the divorce was "incompatibility of temperaments".
Once the divorce was finalized, the husband then used the records to try and have his wife's name removed from various pieces of property, transferring everything into his name. Decades went by and there was never any indication that anything was wrong, until one day, the woman says she opened a tax bill for their property in New York and noticed her name was not listed. She was curious and hired a lawyer to investigate and the whole secret unraveled before her eyes.
The woman has now filed a claim in a New York court asking that the divorce in the Dominican Republic be nullified. She says that she never knew about the divorce and never knowingly authorized any attorney to act on her behalf in the matter. She says any consent that she supposedly gave would only have happened if she were impaired, drugged or misled. She also claims that the divorce is not even legal in the Dominican Republic, because neither spouse ever appeared in court.
The woman argues that the sham divorce was an attempt by her husband to rob her of money that is rightfully hers. Greed, not a genuine marital problem, motivated the secret divorce proceeding and she is now hoping that she can convince a New York judge to undo the divorce. If she succeeds, her husband will then have to file for a real divorce in the U.S., giving the wife the opportunity to demand her share of the marital estate, something that appears to have been denied to her the first time around.
If you find yourself facing a complicated family law matter, then you need the help of experienced family-law attorneys in Charlotte, North Carolina who can help guide you through the often confusing process of divorce. Please contact Arnold & Smith, PLLC today at (704) 370-2828 or find additional resources here.
About the Author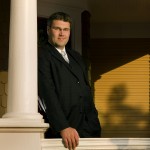 Matthew Arnold is a Managing Member of Arnold & Smith, PLLC, where he focuses on the areas of family law, divorce, child custody, child support, alimony and equitable distribution.
Mr. Arnold was raised in Charlotte, where he graduated from Providence Senior High School. He attended Belmont Abbey College, where he graduated cum laude, before attending law school at the University of North Carolina at Chapel Hill on a full academic scholarship.
A certified Family-Law Specialist, Mr. Arnold is admitted to practice in all state and administrative courts in North Carolina, before the United States District Court for the Western District of North Carolina, and before the Fourth Circuit Court of Appeals in Richmond, Virginia.
In his free time, Mr. Arnold enjoys golfing and spending time with his wife and three children.
Source:
http://nypost.com/2016/01/24/husband-secretly-divorced-wife-after-wedding-to-protect-assets/
Image Credit:
http://www.freeimages.com/photo/top-secret-1239728
See Our Related Video from our YouTube channel:
https://www.youtube.com/user/ArnoldSmithPLLC?feature=watch
See Our Related Blog Posts: