Matthew R. Arnold of Arnold & Smith, PLLC answers the question "What can I do to gain custody of my child in North Carolina?"
It's a common refrain among those in unhappy marriages: staying together for the sake of the kids is the right thing to do. Though it's noble that parents are willing to sacrifice for the sake of their children, it has become clear that the sacrifice is not only not necessary, but apparently not useful. A recent study by Swedish researchers indicates that children who are the products of divorced parents turn out just as well as those with married parents. In this case, the conventional wisdom that smiling through a bad marriage is good for the kids appears not to be true.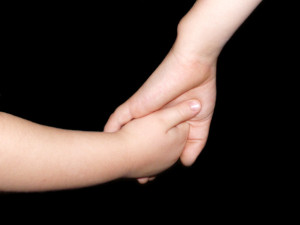 The recent study looked at a whopping 150,000 Swedish school kids, tracking those whose parents are married and those whose parents divorced, in an attempt to learn something from the comparison. The researchers from Stockholm University say they believed that parents who had divorced would have children who were more likely to suffer from mental health problems than those children whose parents stayed together. It turns out, the researchers were wrong.
Instead, the study uncovered that there were only negligible differences in the mental health of children who were the product of divorce and those whose parents were either married or cohabitating. That being said, there is one thing that must occur for the children to turn out as well as they do: the divorced parents must co-parent, meaning that they spend time living with each parent.
The studies discovered that children living with each parent had measurably better mental health than those who lived with just one parent. The researchers were quick to note that this could be for a variety of reasons. One is that the parents were emotionally supportive, providing the necessary love and attention that comes with co-parenting. Another might be that the parents have better resources and thus are able to create better environments for the children to grow up in.
Previous studies conducted in the U.S. have reached similar results, that it isn't the issue of divorce that is the determining factor for how children turn out, but how the kids are raised. One study indicated that those who spend time with both parents, in joint custody arrangements, have similar behavioral and school success as those with married parents. The difference that was shown was in those cases where parents divorced and one parent ended up playing a greatly diminished role in the child's life.
Children who have meaningful contact with both parents, who aren't placed in the middle of a warring family, turn out better than those who don't. All too often, parents believe that this means they must remain together even if it's clear the marriage will never work. The good news is that you don't have to endure a painful marriage for your child to succeed. It's possible to create a stable family for children even if that means the parents are living in two different houses. Simply work together for the sake of your children, cooperating and co-parenting; your kids will thank you later.
If you find yourself facing a complicated family law matter, then you need the help of experienced family-law attorneys in Charlotte, North Carolina who can help guide you through the often confusing process of divorce. Please contact Arnold & Smith, PLLC today at (704) 370-2828 or find additional resources here.
About the Author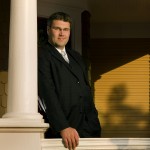 Matthew Arnold is a Managing Member of Arnold & Smith, PLLC, where he focuses on the areas of family law, divorce, child custody, child support, alimony and equitable distribution.
Mr. Arnold was raised in Charlotte, where he graduated from Providence Senior High School. He attended Belmont Abbey College, where he graduated cum laude, before attending law school at the University of North Carolina at Chapel Hill on a full academic scholarship.
A certified Family-Law Specialist, Mr. Arnold is admitted to practice in all state and administrative courts in North Carolina, before the United States District Court for the Western District of North Carolina, and before the Fourth Circuit Court of Appeals in Richmond, Virginia.
In his free time, Mr. Arnold enjoys golfing and spending time with his wife and three children.
Source:
http://www.dailymail.co.uk/health/article-3402583/Couples-stay-sake-children-not-doing-best-thing-youngsters-mental-health.html
Image Credit:
http://www.freeimages.com/photo/holding-hands-1512025
See Our Related Video from our YouTube channel:
https://www.youtube.com/user/ArnoldSmithPLLC?feature=watch
See Our Related Blog Posts: