Board certified family law specialist Matt Arnold of Arnold & Smith, PLLC answers the question "How long does getting a divorce take?"
Getting to the point of wanting a divorce may have taken years. Getting the divorce may have taken years. Now the divorce is over. What to do?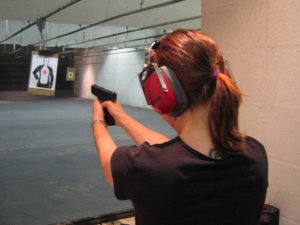 Much is to be gained by taking stock and learning to live in one's new life. Over time, divorcees may learn to get over their anger and even to get along, to some degree or another, with an ex-spouse.
Amy Koko, who writes on her blog ExWifeNewLife, said it is important for people who have gone through a divorce to learn to live alone, to learn that they are strong and independent enough to fend for themselves.
Her advice dovetails with a new offer from a Las Vegas, Nevada business that specializes in helping people fend for themselves—with guns!
Machine Guns Vegas is promising an unforgettable post-divorce party package just in time for Valentine's Day. The "Just Divorced" experience is designed, the company says, to encourage the recently divorced "to commemorate new beginnings—by shooting down any items that painfully remind them of their wedding day."