Board Certified Family Law Specialist Matt Arnold answers the question: "Do I need an attorney to get a Divorce in North Carolina?"
For many couples in America, getting married ranks as one of the happiest days of their lives.  As time goes on, some marriages gain strength, while others fizzle to the point where discussions of divorce begin to take place.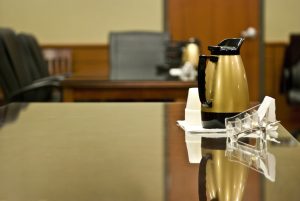 In 2019, North Carolina averaged 3.1 divorces per thousand inhabitants. While the reasons for divorce can vary from the rather straightforward irreconcilable differences to more complex cases of abuse or neglect, spouses around Charlotte who are considering getting a divorce will want to consider the services of an experienced divorce attorney in their area.
The North Carolina State Bar currently regulates over 28,000 licensed attorneys throughout the state. While the agency does not state how many of these lawyers practice divorce and family law, a quick search online for the term "divorce attorney North Carolina" reveals a large quantity of unique results, indicating a high number of practitioners in this area statewide.
It stands to reason that although the requirements for joining the North Carolina State Board are uniform, the overall quality of service can vary considerably between attorneys and firms. For spouses going through a divorce, the process alone is stressful enough without having to worry about the quality of their legal representation. The following is a guide for North Carolina spouses on what to look for in a quality divorce attorney.
Solid Communication Skills
Besides representing your interests in divorce court, you and your divorce attorney will be meeting on several occasions to discuss various aspects of your case. Your lawyer needs to be able to articulate complex legal terminology in simple terms, as well as communicate with other professionals you will encounter throughout the divorce process. You should never leave your attorney's office more confused or concerned than when you entered.
Accommodating Schedule
Divorce attorneys in North Carolina (especially in metropolitan hubs such as Charlotte) are understandably very busy professionals. That being said, a quality attorney always makes time for their clients. While an impromptu phone call may not be immediately answered in all cases, it is not unreasonable to expect your divorce attorney to carve out routine and predictable parts of their weekly schedule to communicate with you about your case.
Supportive Staff
The duties and responsibilities that are required of a quality law firm go well beyond any individual attorney. Paralegals, assistants, and even the secretaries and custodial staff all need to function as a cohesive unit in order to build and maintain a successful practice. When visiting your attorney's office, pay attention not only to their skills, but the overall functionality of the office at large.
Experience
Lack of experience is not in and of itself a bad thing, however, looking for an experienced firm is always advisable.  Even if your attorney is relatively new to the profession, look for the experience level of the other attorneys at the firm; if nobody on the team has any real experience practicing family law, it may be a good idea to take your business elsewhere.
Why Arnold & Smith, PLLC?
For years, the attorneys at Arnold & Smith, PLLC have been helping spouses in and around Charlotte navigate the divorce process. By combining aspects of all the aforementioned characteristics, we routinely deliver results for our clients. Get a phone, video or in-person consultation by calling at (704) 370-2828 to speak with our detail-oriented and well-versed lawyers with offices in Charlotte, Lake Norman, and Monroe, please contact Arnold & Smith, PLLC today or find additional resources here.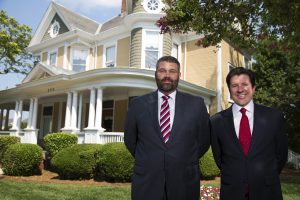 The family law practice group at Arnold & Smith, PLLC includes two Board-Certified Family Law specialists and one Child Welfare Law specialist, as well as several attorneys with many years of family law experience that are committed to providing a powerful voice to individuals facing the often-tumultuous issues in this area of law. The range of issues our family law clients may be facing include pre- and post-nuptial agreements; separation agreements; post-separation support; child support (both temporary and permanent); absolute divorce; divorce from bed and board; military divorce; equitable distribution of assets; child custody (both temporary and permanent); retirement benefits and divorce; alimony and spousal support; adoption; and emancipation. Because this area of the law is usually emotionally charged and complicated, the family law attorneys at Arnold & Smith, PLLC act with the utmost dedication to ensure that each client understands his or her options, and then act to achieve the best result possible for that client's particular situation.
Source:
https://www.statista.com/statistics/207217/divorce-rate-in-north-carolina/#:~:text=North%20Carolina%20%2D%20divorce%20rate%201990%2D2019&text=In%202019%2C%20there%20were%203.1,5.1%20divorces%20per%20thousand%20inhabitants.
https://www.ncbar.gov/about-us/who-we-are/
Image Credit:
https://www.freeimages.com/photo/courtroom-1-1236725
See Our Related Video from our YouTube channel:
https://www.youtube.com/user/ArnoldSmithPLLC?feature=watch
See Our Related Blog Posts: