Board Certified Family Law Specialist Matt Arnold answers the question: "What children's expenses are not covered by child support?"
When he divorced his ex-wife Nicoletta Zuin in 2002, Nicola Toso agreed to pay child support for their daughter, who was then six (6) years old. He paid 300 euros, about $335, a month without an issue for years.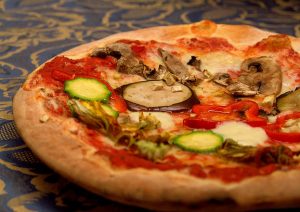 But in 2008, their native Italy was struck with a crippling recession. Almost everyone had to tighten their belts, including the 50-year-old Nicola, who worked as a professional pizza maker. He could no longer afford monthly child support payments in cash, especially after remarrying and having three (3) more children with his new wife.
Instead, Nicola offered his ex-wife the most Italian and tasty of compromises: he could make the equivalent of what he owed in child support each month with free pizza, calzones and other take-away meals prepared from his restaurant.
Nicoletta, however, did not find the deal so savory. Her lawyers promptly rejected the edible counteroffer as "beggar's change." Unable to make cash payments, Nicola continued to offer the payments in pizza through 2010, when he was forced to shutter his business.
Once Nicola closed his restaurant, Nicoletta decided to take further legal action. She filed a criminal complaint against her ex-husband for non-payment of child support in their northern Italian city of Padua.
A judge just recently heard the charges against Nicola. Nicola's attorney explained that her client's nonpayment was solely due to financial struggles, adding that he had held up all of his other custody obligations to his daughter by not missing visits and helping her develop a relationship with his new wife and her half-siblings.
This alone may have swayed the judge, but there was more: By 2011, the relationship with the daughter and Nicoletta had soured, to the point that the daughter wanted to move in with her father instead. Nicola took her in, at which point the tables flipped: because he had physical custody, Nicola's ex-wife now owed him the 300 euros per month in child support.
Considering all the circumstances, the judge cleared Nicola of all wrongdoing. It is unclear whether Nicoletta will be required to pony up child support if the daughter is still living with her father, or whether the judge is simply calling it even.
Either way, the outcome in the Italian court is much more lenient than many child support decisions handed down on a daily basis in the United States. In North Carolina, as in many states, a person can be held in contempt of court (which creates court fines) and even jailed for failure to pay child support. It can be a highly counterproductive system if a person's failure to pay child support is because of poverty, as further fines and jail time arguably do nothing to make a person a wage-earning member of society or increase their ability to pay child support.
Given that the mother and father both owed each other money in child support in this case, Nicola's case may still have come out similarly here. Still, it makes one wonder if the offer of pizza as payment for child support would have gone over quite so smoothly in a country that didn't invent the modern version of the delicacy.
If you find yourself facing a complicated family law matter, then you need the help of experienced family-law attorneys in Charlotte, North Carolina who can help guide you through the often confusing process of divorce. Please contact Arnold & Smith, PLLC today at (704) 370-2828 or find additional resources here.
About the Author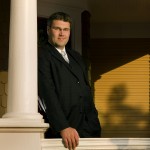 Matthew Arnold is a Managing Member of Arnold & Smith, PLLC, where he focuses on the areas of family law, divorce, child custody, child support, alimony and equitable distribution.
Mr. Arnold was raised in Charlotte, where he graduated from Providence Senior High School. He attended Belmont Abbey College, where he graduated cum laude, before attending law school at the University of North Carolina at Chapel Hill on a full academic scholarship.
A certified Family-Law Specialist, Mr. Arnold is admitted to practice in all state and administrative courts in North Carolina, before the United States District Court for the Western District of North Carolina, and before the Fourth Circuit Court of Appeals in Richmond, Virginia.
In his free time, Mr. Arnold enjoys golfing and spending time with his wife and three children.
Source:
http://www.independent.co.uk/news/world/europe/italian-court-in-padua-allows-man-nicola-toso-to-pay-alimony-to-ex-wife-nicoletta-zuin-with-pizza-a7054626.html
http://www.huffingtonpost.com/entry/italian-court-pizza-divorce-alimony_us_574c16a4e4b03ede441523de?ir=Weird+News&section=us_weird-news&utm_hp_ref=weird-news
Image Credit:
http://www.freeimages.com/photo/pizza-1327022
See Our Related Video from our YouTube channel:
https://www.youtube.com/user/ArnoldSmithPLLC?feature=watch
See Our Related Blog Posts: