Board Certified Family Law Specialist Matt Arnold answers the question: "Can I sue someone for breaking up my marriage?"
Heidi Ovando was no doubt unlucky in many respects.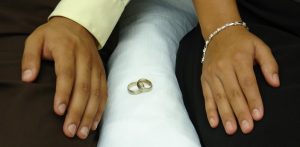 Her husband, Juan Pablo Ovando, had engaged in an ongoing affair with someone she had once considered a close friend, Valerie Bowen. He broke the news to Heidi shortly after she brought their daughter home from the hospital after giving birth.
Valerie had been an ongoing presence in Heidi's life since their husbands began working together months earlier. Valerie had helped Heidi register for baby gifts, attended the baby shower and even went with Heidi when she went to the hospital to give birth. Prompting Juan Pablo's sudden honestly was the fact that Valerie's husband had discovered the photos on his wife's phone.
Despite her husband's claims that he and Valerie only ever kissed, Heidi felt the racy pictures spoke for themselves. She and her young daughter moved out.
However, making it as a single mother was not easy. After several months of Juan Pablo's assurances that the affair had ended, Heidi moved back in with her husband. She soon learned that the affair had not only not ended, but continued after her attempt at reconciliation with Juan Pablo.
In the months that followed, the situation began to visibly take its toll on Heidi Ovando. Despite working multiple jobs, she struggled to put food on the table for herself and her daughter. She was forced to go on food stamps for about eight (8) months and lost 40 pounds, before resorting to the legal remedies available to her: Heidi Ovando sued her former friend for criminal conversation and alienation of affections.
This is where Heidi Ovando's luck takes an upturn. North Carolina is one of just four (4) states that still allows a deserted spouse to sue a third party for the failure of a marriage. The state's General Assembly has considered abolishing the tort claims of criminal conversation and alienation of affection multiple times in recent years, but all efforts thus far have been unsuccessful.
In addition to the relative rarity of these types of claims, collecting damages in alienation and criminal conversation cases is often difficult if the defendant does not have the money to pay. However, Valerie Bowen's husband had recently passed away unexpectedly, leaving Valerie $500,000 in life insurance benefits.
After a mandatory mediation, Valerie agreed to pay Heidi a settlement of $350,000; Valerie paid the full settlement from her late husband's life insurance benefits.
Although money obviously cannot compensate for the lost relationship, hopefully Heidi Ovando can now move forward without the money troubles that contributed to her attempts to reunite with her unfaithful spouse.
Criminal conversation and alienation of affections are their own distinct claims, although they are frequently brought together. Alienation of affections requires that the married couple have had an amicable relationship with "genuine love and affection" prior to the third party's actions, and that the paramour's conduct have been the main cause of the marriage's demise. Meanwhile, criminal conversation requires that the paramour have had sexual intercourse with the plaintiff's spouse, without the plaintiff's consent.
If you find yourself facing a complicated family law matter, then you need the help of experienced family-law attorneys in Charlotte, North Carolina who can help guide you through the often confusing process of divorce. Please contact Arnold & Smith, PLLC today at (704) 370-2828 or find additional resources here.
About the Author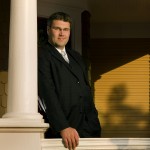 Matthew Arnold is a Managing Member of Arnold & Smith, PLLC, where he focuses on the areas of family law, divorce, child custody, child support, alimony and equitable distribution.
Mr. Arnold was raised in Charlotte, where he graduated from Providence Senior High School. He attended Belmont Abbey College, where he graduated cum laude, before attending law school at the University of North Carolina at Chapel Hill on a full academic scholarship.
A certified Family-Law Specialist, Mr. Arnold is admitted to practice in all state and administrative courts in North Carolina, before the United States District Court for the Western District of North Carolina, and before the Fourth Circuit Court of Appeals in Richmond, Virginia.
In his free time, Mr. Arnold enjoys golfing and spending time with his wife and three children.
Source:
http://nclawyersweekly.com/2016/08/31/woman-settles-with-ex-husbands-mistress-for-350000/
Image Credit:
http://www.freeimages.com/photo/the-rings-1314158
See Our Related Video from our YouTube channel:
https://www.youtube.com/user/ArnoldSmithPLLC?feature=watch
See Our Related Blog Posts: