Board Certified Family Law Specialist Matt Arnold answers the question: "What does a "No-Fault' divorce mean in NC?"
Over the weekend, news broke that "Brangelina", the portmanteau for Brad Pitt and Angelina Jolie's relationship, has come to an end. The news came as a shock to many given the couple's seeming happiness and history together. Though fans continue to grieve the demise of arguably the world's most famous celebrity coupling, divorce attorneys have begun to ponder what might occur during the upcoming divorce? Will it be a public battle or a private one? Will the fight be over money? How about the kids? To learn more about what experts expect out of the Brangelina split, keep reading.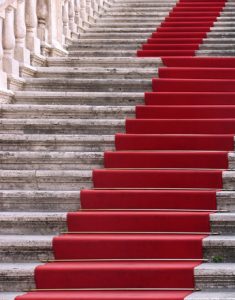 First, we should say there's little to go on at this point. The only public document filed is Jolie's petition for divorce. In the early stages of a divorce, details are typically few and far between. The first documents are largely perfunctory and seldom delve into much detail about what has caused the divorce and what issues are in contention. The divorce petition states that Jolie believes the marriage should be dissolved due to irreconcilable differences. It also makes clear the two legally separated as of September 15th, quite recently.
The interesting detail included in the petition is that Jolie is seeking sole physical custody of all six children and is asking that Pitt be granted only visitation. This makes it clear that one issue likely to be contested is the extent to which Pitt is involved in the lives of the children. Jolie says she agrees to split legal custody of the children, another somewhat surprising twist. Often, if one spouse insists on sole physical custody they do so based on arguments the other spouse is unfit in some way. If it were true that Pitt were arguably "unfit" to serve as a physical custodian, it's curious why he should be fit enough to serve as a legal custodian and thus have responsibility to make decisions about the children's lives.
Given the focus on the kids in the initial petition, it seems clear that custody will be a major bone of contention. Exactly how much depends on what happens next. If the two reach an agreement out of court, much like what happened in the Tom Cruise/Katie Holmes split, then we may never hear how the issue gets resolved. If, however, the two sides are too far apart to reach agreement, then documents will need to be filed in court explaining why Jolie believes she is entitled to custody and Pitt is not, something that will likely prove to be extraordinarily valuable tabloid fodder.
Of the six children, three are adopted and three are born to the couple, but thankfully all appear to be treated as a unit, despite Jolie adopting two of the children on her own before marrying Pitt. Pitt has clearly adopted each and any subsequent custody decision will treat them all as a group. Their oldest child, Maddox, is now 15 and his case could be handled slightly differently as he has the ability to express a custodial preference to the presiding judge, should he choose to do so. So long as his request is reasonable and deemed rational, then the judge would be required to take the request into consideration.
In terms of money, it seems unlikely that there will be much to dispute. The two don't appear to have had any prenuptial agreements and their vast wealth means there is likely more than enough money to go around. The two own property in a variety of locations, but this too can be divided relatively easily as each has their own independent sources of income. Surprisingly, given how much money is at stake, the potential fight doesn't appear to be about who gets the cash.
If you find yourself facing a complicated family law matter, then you need the help of experienced family-law attorneys in Charlotte, North Carolina who can help guide you through the often confusing process of divorce. Please contact Arnold & Smith, PLLC today at (704) 370-2828 or find additional resources here.
About the Author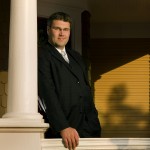 Matthew Arnold is a Managing Member of Arnold & Smith, PLLC, where he focuses on the areas of family law, divorce, child custody, child support, alimony and equitable distribution.
Mr. Arnold was raised in Charlotte, where he graduated from Providence Senior High School. He attended Belmont Abbey College, where he graduated cum laude, before attending law school at the University of North Carolina at Chapel Hill on a full academic scholarship.
A certified Family-Law Specialist, Mr. Arnold is admitted to practice in all state and administrative courts in North Carolina, before the United States District Court for the Western District of North Carolina, and before the Fourth Circuit Court of Appeals in Richmond, Virginia.
In his free time, Mr. Arnold enjoys golfing and spending time with his wife and three children.
Source:
http://www.latimes.com/entertainment/gossip/la-et-mg-jolie-pitt-divorce-legal-issues-20160920-snap-story.html
Image Credit:
http://www.freeimages.com/photo/roma-ladder-1451493
See Our Related Video from our YouTube channel:
https://www.youtube.com/user/ArnoldSmithPLLC?feature=watch
See Our Related Blog Posts: