Board Certified Family Law Specialist Matt Arnold answers the question: "What is an Absolute Divorce?"
Couples marry each other with the hope that the union will last forever. Unfortunately, that does not always happen. In many cases, couples grow apart and no longer wish to remain together. When spouses face irreconcilable differences, they may wish to seek a no-fault divorce. In North Carolina, there are two legal avenues that allow for separation or divorce from a spouse. Absolute divorce gives couples the opportunity to end a marriage in North Carolina. An experienced divorce attorney will answer your questions and help guide the process.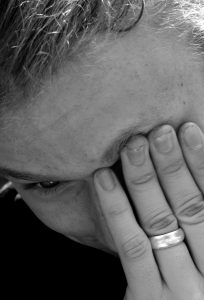 Absolute Divorce vs. Divorce From Room and Board
Although divorce from room and board is called a divorce, technically speaking, it is actually a legal separation. A divorce from room and board is designed to provide a complete separation to couples and contains all of the same settlement terms as a divorce. The difference is a divorce from room and board does not grant a couple a divorce. Instead, the couple is still considered legally married. This option may be best for those who do not wish to go through a legal divorce for religious or personal reasons. An absolute divorce is the option that you must choose when you want to legally end your marriage.
Requirements for Absolute Divorce
Couples who seek an absolute divorce must live apart for a period of at least one year before filing. You do not have to have a legal separation agreement, however, you should put some rules in place that both parties can follow. One or the other party can file for divorce. Absolute divorce in North Carolina can be obtained only after a period of separation or due to the incurable insanity of one party, which requires a period of separation. You must have a continuous period of separation. If you get back together, even briefly, the one-year waiting period may start over. It is important to note that you cannot live under the same roof while you are separated.
First Steps Towards Absolute Divorce
The absolute divorce process in North Carolina begins with couples separating. You should make sure that you know the exact date of your separation. Once you have reached a year of living apart, you may file for divorce. File a complaint in the county where you reside. The complaint must contain all of the requests for property division, spousal support, and other settlement terms. In North Carolina, marital property is to be distributed in an equitable manner. Once your spouse has been served with the summons, you can schedule a hearing. Both parties will attend the hearing and provide testimony as needed. If there are no complications, the judge will issue an absolute divorce.
Resolving Disputes
Even in cases in which both parties want to divorce, they may not agree to the settlement terms. These include such things as distribution of assets and debts, child custody and visitation, and spousal support. A skilled divorce attorney is invaluable in assisting you through the process. Many times, your lawyer will be able to negotiate a resolution to prevent the situation from worsening. If you cannot resolve a disagreement, mediation may be helpful. A mediator works with couples to come to agreements on matters that are difficult to resolve. Once you iron out the issues, you can complete the divorce process.
Divorce can be stressful and it is a difficult period in your life. A compassionate divorce attorney will guide the process and help make it less stressful. Get a phone, video or in-person consultation by calling at (704) 370-2828 to speak with our detail-oriented and well-versed lawyers with offices in Charlotte, Lake Norman, and Monroe, please contact Arnold & Smith, PLLC today or find additional resources here.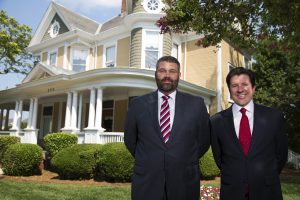 The family law practice group at Arnold & Smith, PLLC includes four Board-Certified Family Law specialists and one Child Welfare Law specialist, as well as several attorneys with many years of family law experience that are committed to providing a powerful voice to individuals facing the often-tumultuous issues in this area of law. The range of issues our family law clients may be facing include pre- and post-nuptial agreements; separation agreements; post-separation support; child support (both temporary and permanent); absolute divorce; divorce from bed and board; military divorce; equitable distribution of assets; child custody (both temporary and permanent); retirement benefits and divorce; alimony and spousal support; adoption; and emancipation. Because this area of the law is usually emotionally charged and complicated, the family law attorneys at Arnold & Smith, PLLC act with the utmost dedication to ensure that each client understands his or her options, and then act to achieve the best result possible for that client's particular situation.
Source:
https://www.nccourts.gov/help-topics/divorce/separation-and-divorce
https://www.investopedia.com/terms/l/legal-separation.asp
Image Credit:
https://www.freeimages.com/photo/a-ring-1525653
See Our Related Video from our YouTube channel:
https://www.youtube.com/user/ArnoldSmithPLLC?feature=watch
See Our Related Blog Posts: