Board Certified Family Law Specialist Matt Arnold answers the question: "Can I keep my Kids from seeing the other parent?"
When thinking of adoption, most people think about a young child being adopted by a family that is going to take care of him or her for the rest of the child's life. Not often does someone first imagine an adult is being adopted. Adoption does not have to be of someone under the age of 18. The number of adult adoptions that occur throughout the county each year is not available because that is not a statistic that is tracked nationally. Regardless of the statistics, it can be useful to know the basics of adult adoption.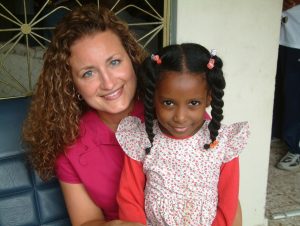 Why are Adults Adopted?
For many people, the first question that comes to mind when thinking about adult adoption is questioning why an adult would need to be, or want to be, adopted. An adult has the ability to make decisions for him or herself and no longer needs parental approval to make decisions. However, there are many reasons that an adult might be adopted.
Formalizing a Relationship: For those individuals who grew up with a step-parent, adoption does not always happen before the age of 18. An adult might wish to make the parent-child relationship "official."
Re-establish Parental Rights: Some people lose their children for various reasons; they might voluntarily relinquish their rights or lose their rights through the court system. Whatever the reasons, circumstances change and the parental relationship might need to be re-established.
Former Foster Children: The Pew Research Study reported that 15% of older adults, aged 25-34 lived with their parents. For a foster child, they are often on their own at the age of 18. Adoption of individuals over the age of 18, who were former foster kids, can give them a better chance at success.
Incompetent Adults: There are some individuals who are not able to care for themselves even after the age of 18. Adult adoption is an option to ensure that those incompetent adults have someone that will look after them.
The Process
For an adult adoption to occur, a petition for adult adoption must be filed. In addition to that, consent is one of the biggest aspects in adult adoptions. There are multiple people who must give their consent in the adoption:
The individual being adopted
The individual adopting the adult
The adopter's spouse (if applicable)
If the individual who is being adopted already has a guardian, the guardian's consent is also needed
In the case of an incompetent adult, a guardian ad litem who is appointed by the Court will also need to consent to the adoption.
In addition to going through a formal process, filing paperwork, and tying up other loose ends. If adult adoption takes place, one must also keep in mind that their inheritance and insurance can change. Adult adoption can be a great thing, but it is essential to remember to think of all of the impacts an adoption can have.
If you have questions about adoption, including adult adoption, the family law attorneys at Arnold & Smith, PLLC can help you. Adoption is a great way to unite families and create bonds. We want to be a part of that and help you make sure that everything is done properly. Contact us today to find out how we can help. If you find yourself facing a complicated family law matter and need the help of experienced family-law attorneys in or around Charlotte, Lake Norman, or our new office in Monroe (by appointment only until 2019), please contact Arnold & Smith, PLLC today at (704) 370-2828 or find additional resources here.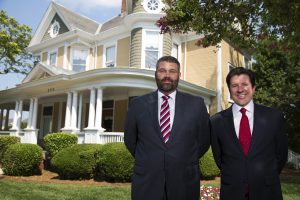 The family law practice group at Arnold & Smith, PLLC includes two Board-Certified Family Law specialists and one Child Welfare Law specialist, as well as several attorneys with many years of family law experience that are committed to providing a powerful voice to individuals facing the often-tumultuous issues in this area of law. The range of issues our family law clients may be facing include pre- and post-nuptial agreements; separation agreements; post-separation support; child support (both temporary and permanent); absolute divorce; divorce from bed and board; military divorce; equitable distribution of assets; child custody (both temporary and permanent); retirement benefits and divorce; alimony and spousal support; adoption; and emancipation. Because this area of the law is usually emotionally charged and complicated, the family law attorneys at Arnold & Smith, PLLC act with the utmost dedication to ensure that each client understands his or her options, and then act to achieve the best result possible for that client's particular situation.
Source:
http://www.pewresearch.org/fact-tank/2017/05/05/its-becoming-more-common-for-young-adults-to-live-at-home-and-for-longer-stretches/
https://www.ncleg.net/EnactedLegislation/Statutes/HTML/BySection/Chapter_48/GS_48-5-101.html
Image Credit:
https://www.freeimages.com/photo/kathy-and-compasison-child-1493365
See Our Related Video from our YouTube channel:
https://www.youtube.com/user/ArnoldSmithPLLC?feature=watch
See Our Related Blog Posts: