Board Certified Family Law Specialist Matt Arnold answers the question: "What does uncontested divorce mean?"
Going through a divorce can be tough. You are ending a relationship and declaring that you wish your legal marriage be terminated. The very nature of a relationship ending can lead to heightened emotions and turmoil during the divorce process. In an effort to avoid contentious divorces, be mindful of your options; there is an alternative to the traditional contentious divorce proceeding. Couples can decide to engage in a collaborative divorce proceeding.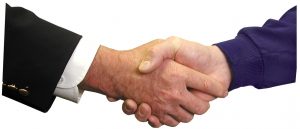 Collaborative divorces are governed by Chapter 50 of the North Carolina General Statutes. The statute provides for this alternative to traditional divorce proceedings. The idea is that couples can work together to come to mutually agreed upon decision in a civil manner. While the court does not get involved in assigning assets to one spouse or the other, the court does have to approve the settlement agreement that is agreed upon by the couple.
Using a Collaborative Divorce
A couple can consider a collaborative divorce when they are actually seeking a divorce or even when the couple is just thinking about divorce or separation. A couple might want to determine what the consequences of divorce would be before entering into official divorce proceedings. Both sides have an attorney and the attorneys use their best mediation and settlement skills to help the couple reach a mutual agreement.
An attorney in the collaborative divorce process has a different role than in a traditional divorce. The attorney is acting as more of a mediator than litigation counsel. Their objective is to facilitate a peaceful negotiation between the parties, not represent their client in a court of law.
In order for a collaborative divorce agreement to be valid it must:
Be in writing;
Be signed by each spouse and the attorneys representing them; and
Include provisions that allow the withdrawal of the attorneys should the collaborative law procedure not be successful. Not successful means that there is not a settlement of disputes between the parties.
Advantages of Collaborative Divorce
There are many reasons that a couple might decide to enter into a collaborative divorce. The biggest advantages are:
Reduction of the stress associated with traditional divorce proceedings. Couples are not under the stress of court proceedings. They are able to negotiate on their own terms with their soon to be ex-spouse.
Reduced costs. Divorce can be expensive with court costs and attorney fees. Reaching an agreement outside of the court can eliminate some of the costs associated with divorce.
Better understanding of terms. Couples that are collaborative in their divorce are likely to better understand terms of the divorce – whether that be asset division, child support, or tax agreements. They are able to talk through each term of the divorce and understand them thoroughly.
If you are considering divorce and have questions about your options, contact the dedicated divorce attorneys at Arnold & Smith, PLLC. Our attorneys are here for you and will help you every step of the way through the divorce process, whatever that process might be. If you find yourself facing a complicated family law matter and need the help of experienced family-law attorneys in or around Charlotte, Lake Norman, or our new office in Monroe (by appointment only until 2019), please contact Arnold & Smith, PLLC today at (704) 370-2828 or find additional resources here.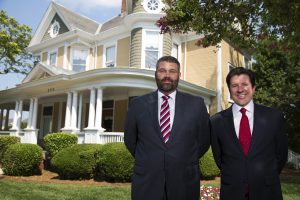 The family law practice group at Arnold & Smith, PLLC includes two Board-Certified Family Law specialists and one Child Welfare Law specialist, as well as several attorneys with many years of family law experience that are committed to providing a powerful voice to individuals facing the often-tumultuous issues in this area of law. The range of issues our family law clients may be facing include pre- and post-nuptial agreements; separation agreements; post-separation support; child support (both temporary and permanent); absolute divorce; divorce from bed and board; military divorce; equitable distribution of assets; child custody (both temporary and permanent); retirement benefits and divorce; alimony and spousal support; adoption; and emancipation. Because this area of the law is usually emotionally charged and complicated, the family law attorneys at Arnold & Smith, PLLC act with the utmost dedication to ensure that each client understands his or her options, and then act to achieve the best result possible for that client's particular situation.
Source:
https://www.ncleg.net/gascripts/statutes/StatutesTOC.pl?Chapter=0050
https://www.nccourts.gov/documents/publications/current-court-costs
Image Credit:
https://www.freeimages.com/photo/handshake-1239869
See Our Related Video from our YouTube channel:
https://www.youtube.com/user/ArnoldSmithPLLC?feature=watch
See Our Related Blog Posts: