Matthew R. Arnold of Arnold & Smith, PLLC answers the question "What can I do to gain custody of my child in North Carolina?"
A sad and legally complex divorce case out of California is set to be resolved in the coming months. Though divorce cases are hardly novel, this one may end up blazing an important trail as experts believe the judge could lay down rules for how cases involving frozen embryos will be decided. The issue has appeared across the country, but the results have been largely unpredictable. The hope among many is that this case may provide a path forward, clearly outlining how these thorny issues are to be dealt with.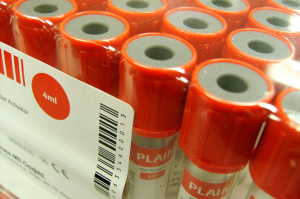 The case began when Mimi Lee and Stephen Findley got married. The two were happy and both wanted children, though not right away. Mimi had recently been diagnosed with cancer and decided, given the uncertain treatments that lay ahead, she would like to freeze embryos to be used down the road, ensuring she had a backup if her fertility were compromised.
Unfortunately, after three years Stephen filed for divorce and the marriage fell apart in an acrimonious legal battle. The two fought over nearly everything, most especially, the frozen embryos. Mimi, now 46, says that she wants to use the embryos to have a genetically related child. Stephen does want children at some point, but not with Mimi, who he says he fears being entangled with for years of co-parenting. Stephen has asked the court to destroy the embryos while Mimi has asked that she be given control, ultimately to use with a surrogate.
The case is even more complicated because Mimi and Stephen signed a consent form prior to freezing the embryos. The form said that in the event of divorce the embryos would be destroyed. The form is clear and well written. Stephen says that the agreement should have the full power of a private contract and the judge hearing the case ought to enforce its terms. Mimi says she never really read the form, simply signing it quickly to hurry the process along. Mimi now says she views the frozen embryos as her children and, given her age, believes they represent her last chance to have a genetically related child.
Though the courts that have tackled these kinds of cases before have proven reluctant to order embryos destroyed, it is true that not a single state high court has ever ordered a person to be a parent against his or her will. These courts have found that to allow a frozen embryo to be used against the will of one parent would amount to forced procreation, something that many believe is against public policy.
That being said, some lower level courts have allowed one parent to use embryos in the face of objections from the other party. Trial courts in Maryland and Pennsylvania and an appeals court in Illinois sided with women who had been diagnosed with cancer and were no longer able to conceive children. In these cases, the courts decided the women ought to be allowed to use the embryos, regardless of the fathers' wishes.
In many cases, the courts have avoided what would seem to be a central question: are embryos treated as people or property? A recent Texas case awarded several embryos to a litigant, essentially acting as if the embryos were like another piece of personal property needing to be divided. In a Tennessee case from the 1990s, the court chose a middle ground, saying the embryos were not people, but deserved more respect and concern than would normally be afforded to items of personal property.
Experts will be carefully watching the case, which is due to be decided sometime in November. The hope is that the judge lays out a clear rationale for the decision, whatever it is, in the hopes of providing guidance to other courts that may tackle the subject down the road. With an estimated 1 million frozen embryos in the U.S. and the rate of divorce what it is, this is likely to be an area that receives increased attention.
If you find yourself facing a complicated family law matter, then you need the help of experienced family-law attorneys in Charlotte, North Carolina who can help guide you through the often confusing process of divorce. Please contact Arnold & Smith, PLLC today at (704) 370-2828 or find additional resources here.
About the Author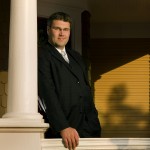 Matthew Arnold is a Managing Member of Arnold & Smith, PLLC, where he focuses on the areas of family law, divorce, child custody, child support, alimony and equitable distribution.
Mr. Arnold was raised in Charlotte, where he graduated from Providence Senior High School. He attended Belmont Abbey College, where he graduated cum laude, before attending law school at the University of North Carolina at Chapel Hill on a full academic scholarship.
A certified Family-Law Specialist, Mr. Arnold is admitted to practice in all state and administrative courts in North Carolina, before the United States District Court for the Western District of North Carolina, and before the Fourth Circuit Court of Appeals in Richmond, Virginia.
In his free time, Mr. Arnold enjoys golfing and spending time with his wife and three children.
Source: 
http://touch.latimes.com/#section/-1/article/p2p-84467137/
Image Credit:
http://www.freeimages.com/photo/vac-tube-1-1529630
See Our Related Video from our YouTube channel:
https://www.youtube.com/user/ArnoldSmithPLLC?feature=watch
See Our Related Blog Posts: