Board Certified Family Law Specialist Matt Arnold answers the question: "How will the judge divide our property?"
To many of us, our pets are like our family members. It's only natural that when making an estate plan that you would want to include provisions for your trusted furry (or feathered, or scaled) sidekick in the event that you are around no longer. Estate planning is encouraged even for young people for the sake of their loved ones and dependents in the event of an unexpected tragedy, and the same logic applies for pets.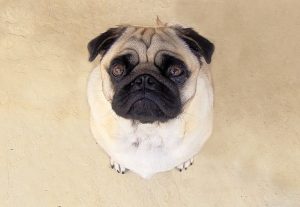 However, there are some precautions you will have to take in making provisions for Fido in your will. No matter how we might feel about them, pets are considered property under the eyes of the law. This means you can easily leave instructions designating whose care you want your pet left in when you die, but the situation becomes trickier when it comes to leaving assets to your pet.
Because the law considers pets property, they are unable to inherit property themselves. If you attempt to leave property directly to your pet, the courts can instead leave that property to your residuary beneficiary (the party who gets everything that isn't specifically left to other heirs named in your will). If there is no residuary beneficiary, the courts can instead leave the property to individuals according to North Carolina's intestacy laws, which govern the default distribution of property in the event that a person does not have a will—which defeats the purpose of creating an estate plan in the first place.
In addition, wills in North Carolina must usually go through the state's probate process, which is a time-consuming process during which the pet's care could be compromised.
So how to remedy this problem? Enter the North Carolina pet trust!
Not all states have laws that address pet trusts, but fortunately North Carolina is one of them. N.C.G.S. 36C-4-408 specifies that no portion of the money left in a pet trust can be used for any other purpose other than the benefit of the designated animal(s).
A trust is a formal arrangement your estate planning attorney can create that provides instructions and money for a specific designated use. You will be able to choose a qualified, trustworthy person to act as trustee, who will be responsible for carrying out the trust in the event of your death or incapacitation. The trustee does not have to be the pet's caregiver. Review the responsibilities of the trustee and/or caregiver with your attorney to ensure that all your bases are covered.
Like so many humans, some pets can have unique health requirements that complicate as they age: allergies, diabetes, dental problems, joint issues, and even anxiety. A trust can allow you to spell out specific instructions for this care, to a person you know will love your pet as their own, and with funds specified for the animal or animals' veterinary care, food, medication, and other care.
However, if the clerk of superior court determines that the monetary amount left in a pet trust substantially exceeds the amount necessary, or if there are funds left in the trust at the death of the last designated pet, then the residual amounts will be dispersed as directed in the trust instrument (i.e., you can make provisions for this), or to your heirs according to North Carolina's intestacy laws. So if you plan on leaving your entire estate to your pet in a trust, it's a good idea to discuss where you want the potential leftovers to go with your attorney.
If you find yourself facing a complicated family law matter, then you need the help of experienced family-law attorneys in Charlotte, North Carolina who can help guide you through the often confusing process of divorce. Please contact Arnold & Smith, PLLC today at (704) 370-2828 or find additional resources here.
About the Author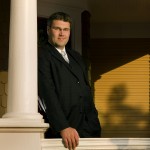 Matthew Arnold is a Managing Member of Arnold & Smith, PLLC, where he focuses on the areas of family law, divorce, child custody, child support, alimony and equitable distribution.
Mr. Arnold was raised in Charlotte, where he graduated from Providence Senior High School. He attended Belmont Abbey College, where he graduated cum laude, before attending law school at the University of North Carolina at Chapel Hill on a full academic scholarship.
A certified Family-Law Specialist, Mr. Arnold is admitted to practice in all state and administrative courts in North Carolina, before the United States District Court for the Western District of North Carolina, and before the Fourth Circuit Court of Appeals in Richmond, Virginia.
In his free time, Mr. Arnold enjoys golfing and spending time with his wife and three children.
Source:
http://www.ncga.state.nc.us/EnactedLegislation/Statutes/PDF/ByArticle/Chapter_36C/Article_4.pdf
http://www.ncestateplanningblog.com/blog-145-North+Carolina+Pet+Trusts
Image Credit:
http://www.freeimages.com/photo/pug-indy-1364217
See Our Related Video from our YouTube channel:
https://www.youtube.com/user/ArnoldSmithPLLC?feature=watch
See Our Related Blog Posts: