Board Certified Family Law Specialist Matt Arnold answers the question: "What can I do to gain custody of my child in North Carolina?"
A new "shared parenting" law in Missouri has further chipped away at the age-old assumption that the mother is the most fit primary caregiver in custody disputes: judges are now forbidden to base custody decisions on the gender of either parent. The state's courts are also now required to develop statewide guidelines that will maximize the amount of time the child or children may spend with each parent.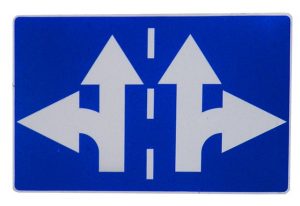 The former law in Missouri only required that judges award "significant, but not necessarily equal" amounts of time with parents, and gave individual circuit courts wide discretion in how they handled custody determinations.
The practical effect of the old Missouri law, and those still standing in many states, was that fathers would frequently receive custody every other weekend or in other nominal amounts, even if nothing negative was brought up about their parenting in court. The standard for altering a custody agreement that has already been entered is high, and fathers would then be faced with saving up for attorneys' fees to petition the court to change what essentially amounted to visitation rights instead of custody.
The law mirrors a national trend in recent years to make custody determinations more equitable. Many courts operate under an informal presumption that the mother is better suited to be a minor child's primary caregiver.
Many states, including North Carolina, have altered their laws in recent years to clarify that there is a presumption that joint legal custody is in the best interests of the child unless there are reasons to the contrary. However, only three (3) other states—Utah, Minnesota and Arizona—have laws on the books that are as specific as Missouri's new one. The old presumption that mothers are better suited as primary caregivers weighs heavily on paternal rights in states that have not yet required uniform guidelines that must be applied in all counties.
The outdated assumption that children do better with one main residence and caregiver has been chipped away at in recent years with research showing that shared parental involvement is actually more vital to healthy child development. The potential benefits of shared parenting are most effective if both parents are consistent and organized in their approach to sharing custody—otherwise, the children can feel uprooted and lacking in stability—but the benefits are there. Battling against this social science are judges who have spent decades relying on the concept that it is in a child's best interests to have one place to rest their head at night.
Bills similar to Missouri's new law have failed in the past after opposition from domestic violence victim advocates arguing that shared parenting efforts erode protections for victims and give abusers more adverse control over their former partners. This opposition has lessened over time, particularly in states with laws that give judges the discretion to limit custody in cases where one parent has demonstrated significant signifying behavior such as alcohol or drug abuse.
Children's advocates groups say they expect many previously divorced parents to be asking the courts for modifications of their existing custody orders under the new law.
If you find yourself facing a complicated family law matter, then you need the help of experienced family-law attorneys in Charlotte, North Carolina who can help guide you through the often confusing process of divorce. Please contact Arnold & Smith, PLLC today at (704) 370-2828 or find additional resources here.
About the Author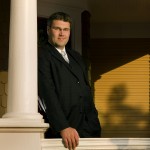 Matthew Arnold is a Managing Member of Arnold & Smith, PLLC, where he focuses on the areas of family law, divorce, child custody, child support, alimony and equitable distribution.
Mr. Arnold was raised in Charlotte, where he graduated from Providence Senior High School. He attended Belmont Abbey College, where he graduated cum laude, before attending law school at the University of North Carolina at Chapel Hill on a full academic scholarship.
A certified Family-Law Specialist, Mr. Arnold is admitted to practice in all state and administrative courts in North Carolina, before the United States District Court for the Western District of North Carolina, and before the Fourth Circuit Court of Appeals in Richmond, Virginia.
In his free time, Mr. Arnold enjoys golfing and spending time with his wife and three children.
Source:
http://www.stltoday.com/news/local/govt-and-politics/new-missouri-law-pushes-divorce-judges-to-establish-equal-child/article_91956c76-1725-5c4c-aa6a-bb39584a7c1d.html
Image Credit:
http://www.freeimages.com/photo/roads-sign-1444602
See Our Related Video from our YouTube channel:
https://www.youtube.com/user/ArnoldSmithPLLC?feature=watch
See Our Related Blog Posts: